Is Virtual Staging Legal?
Let's address a concern that a few folks have shared with me about virtual staging. This is the concern that virtual staging is a "bait and switch," false advertising or illegal.

We completely understand why this sentiment and concern exists.

For example, let's say you were shopping for homes online, found a nice little ranch style property, started flipping through its photos and this was the only photo of the home's living room...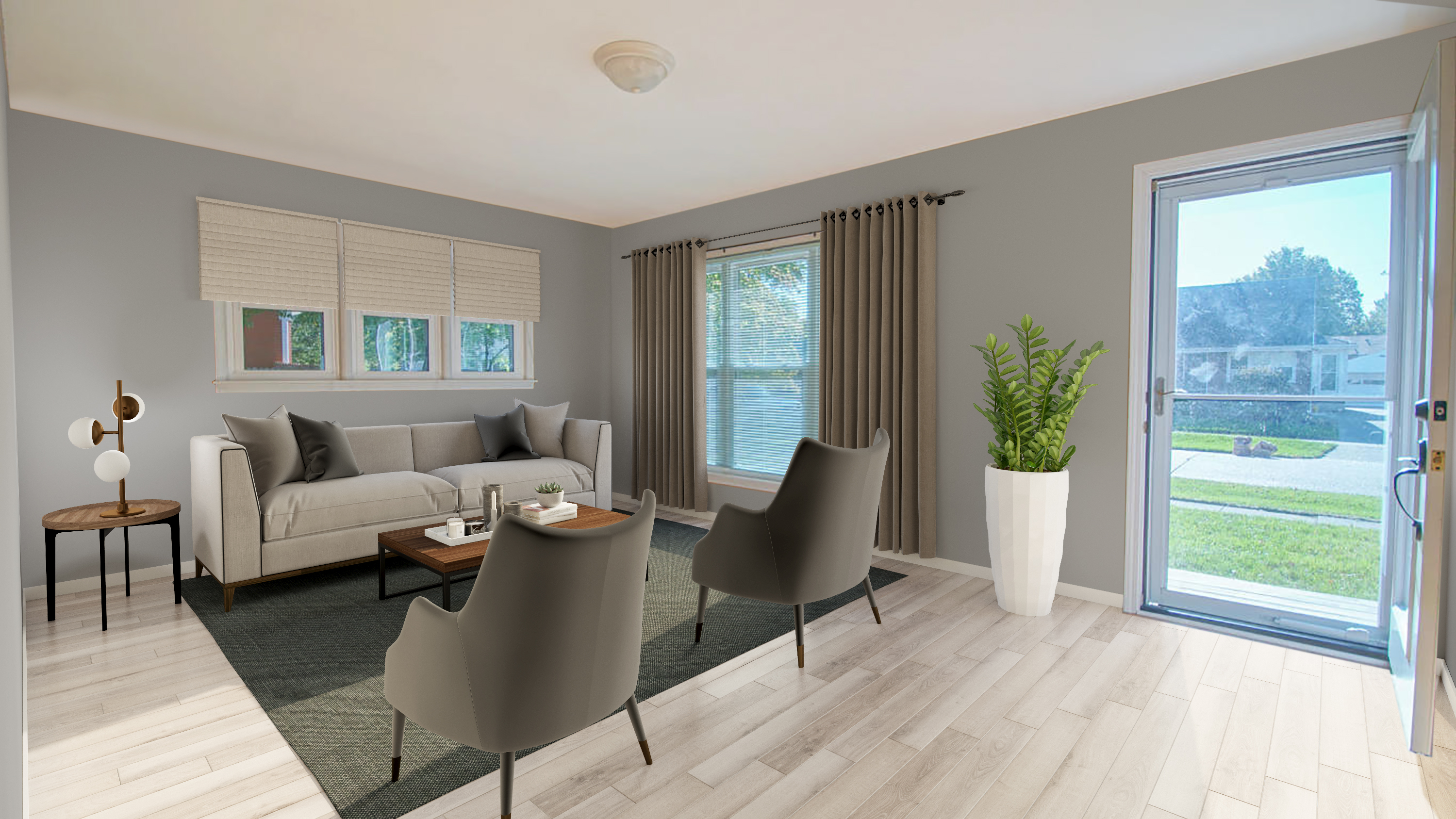 ...Intrigued, you decided to book a showing, arrived to the appointment on time, walked through the home's front door and saw this instead...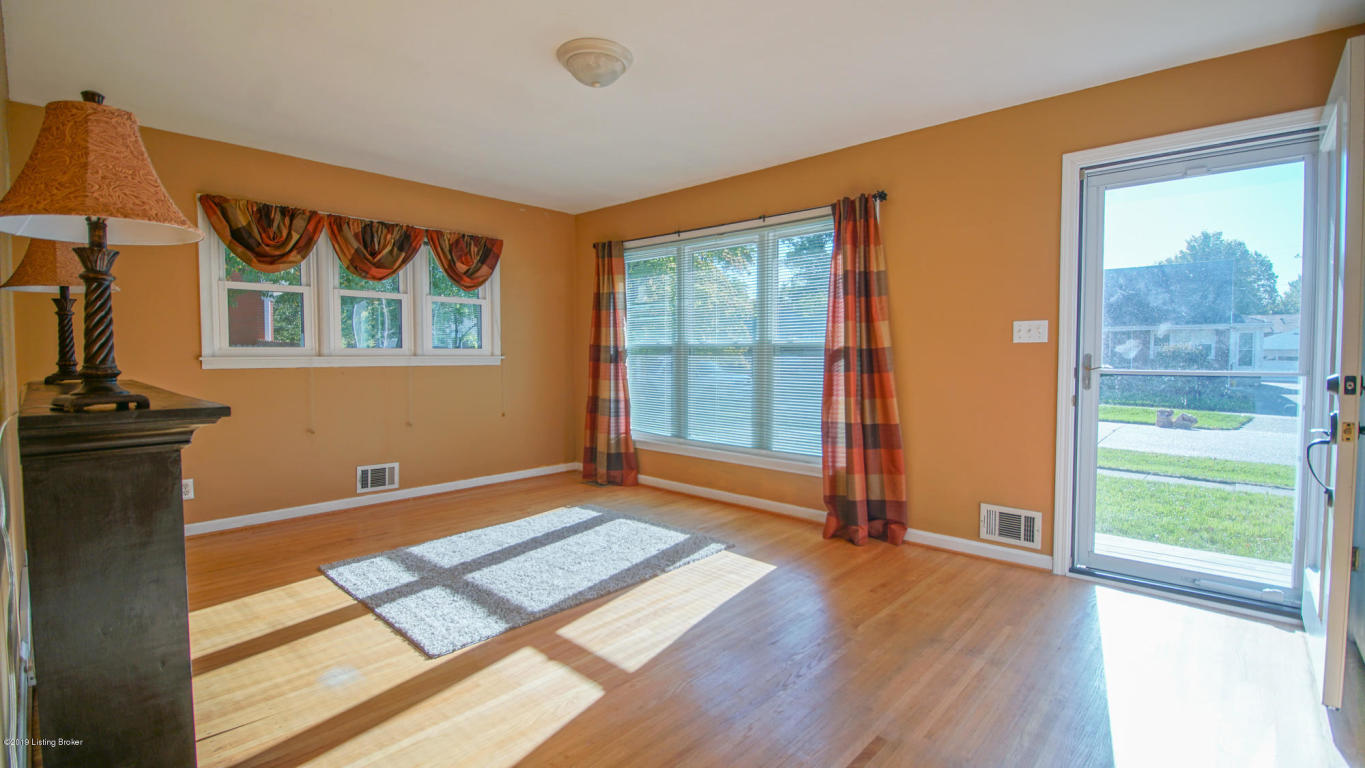 This would be incredibly frustrating. Executed in this way, virtual staging is absolutely a bait and switch.
The only reason this scenario is possible is because of how powerful and realistic virtual staging has become.
To quote Peter Parker and Plato (an admittedly peculiar albeit powerful pair)...
"With great power comes great responsibility,"
 and, 
"The measure of a man is what he does with power."
Virtual staging can clearly be used for evil (as the example above shows) but it can also be used for good (which is what we're witnessing realtors and builders do every single day).
With that being said, here's what we are doing as a company and recommend customers do with their
virtually staged designs
to wield its power in a helpful, legal and effective way:
1. Mark each virtually staged photo.
 We encourage a virtually staged photo that is added to the MLS (or shared anywhere for that matter) to say "Virtually Staged" on the photo. We think this is the most honest and transparent thing to do. It's why we place this message by default on all of our virtually staged photos.
We actually make more money if a customer wants us to remove this branded message (which we can certainly do). However, if this branded message is removed from a photo, we still encourage customers to place an unbranded message on the photo that says, "Virtually Staged" before sharing the photo with the public. I've included an example of what our branded message looks like in the virtually staged photo below.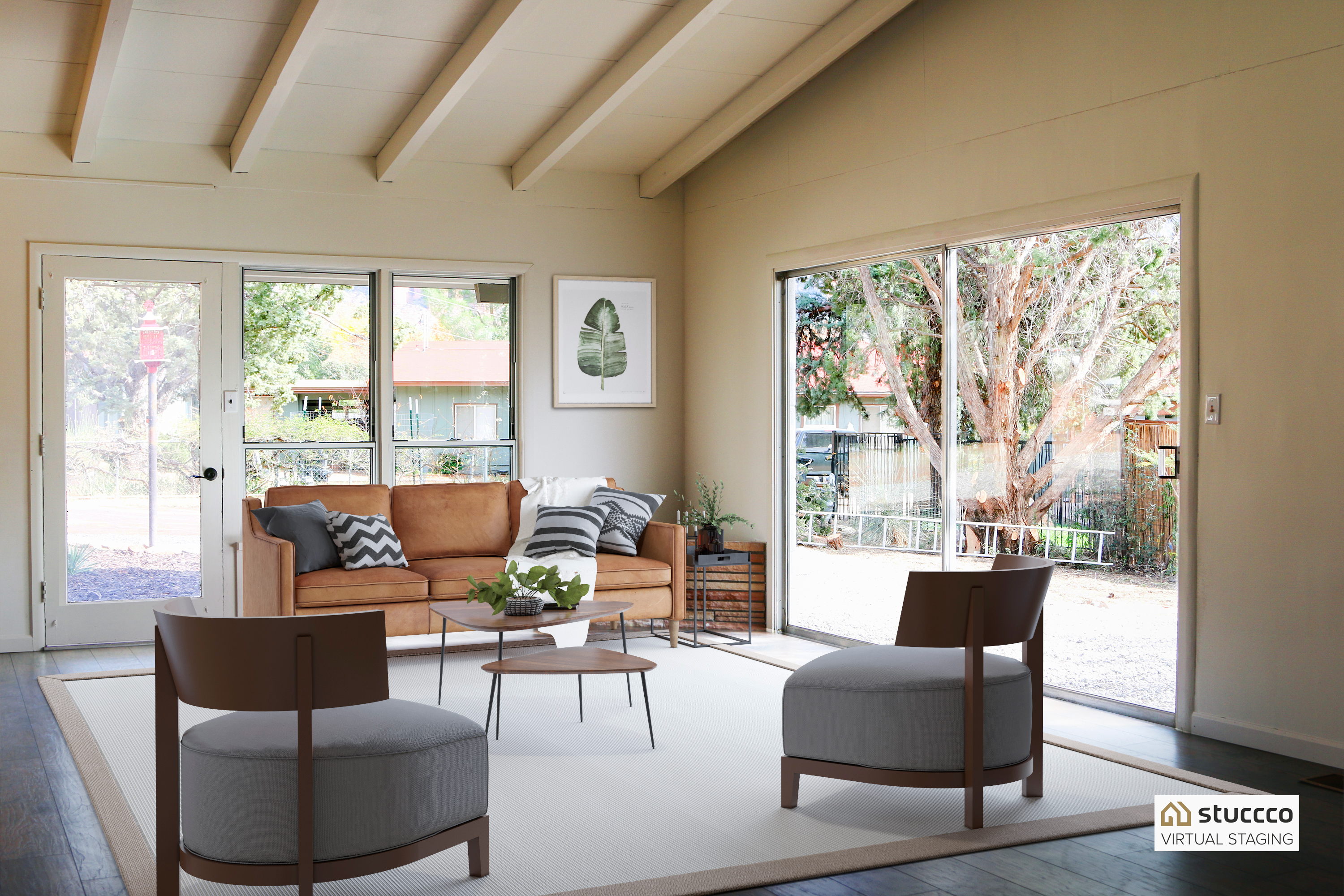 2. Include the staged AND non-staged version of each virtually staged photo.
 We encourage a virtually staged photo that is added to the MLS (or, again, anywhere) to be accompanied with the non-staged version of the photo so that prospects can see both versions.
Virtually staging a photo of a vacant room (where we place renderings of furniture and decor in an empty room) is the same as traditional in-person home staging in that both services do not modify the property's structure or surfaces.
3. If your virtually staged design is extensive (i.e. walls, floors, etc. have been changed), do not include it on the MLS; instead, showcase it in person during showings and open houses.
 If you post extensive changes online, some buyers may mistakenly assume the staged design exists in reality. As we saw in the example above, we want to protect against this possible outcome.
--------
Being transparent and honest is our number one priority. If we don't have trust - or help you build and maintain the trust you have with your clients - we don't have anything. Whether it's in business, friendships or love, trust takes years to build, seconds to break and forever to repair.
Virtual staging is a new tool that is disruptive to the traditional staging industry. Because of this, some will be skeptical or critical of virtual staging while others who embrace and be a responsible steward of it will benefit from its power, especially as the technology emerges (now) before it inevitably goes mainstream.
If you have any questions about how to use your virtually staged designs - or really anything at all - please reply here and I will reply as thoroughly and as quickly as I can.
Your partner in the pursuit of good over evil,
Stuccco.com