How to Sell an Ugly House That's Furnished
If you're a realtor, my wish for you is that you're exclusively flooded with an endless number of Architectural Digest-worthy properties that sell within 10 minutes of being listed on the MLS...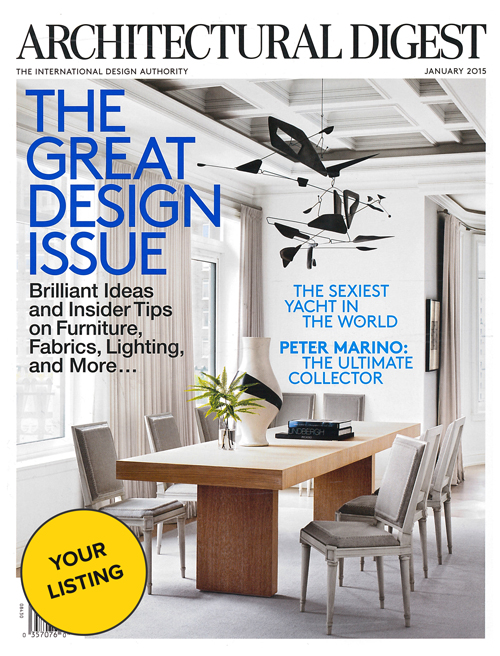 But...
If... maybe... just maybe... that's not always the case... ;)
If... let's say... you happen to find yourself representing an
ugly house that's furnished
, which is more suited for an episode of 
Fixer Upper
(before Chip and Joanna start doing their thing)...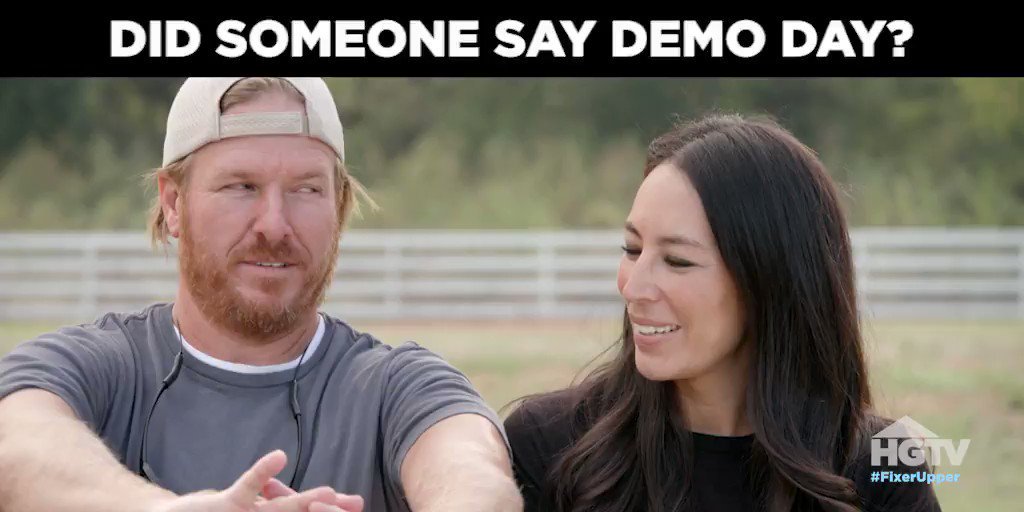 ...Then you and your seller face a BIG obstacle, and, as the listing agent, you're the one who's on the hook to help the house's prospective buyers overcome it.
In this scenario, you've got a few options:
Option 1: Do Nothing
This is the easiest and cheapest option. It's also the riskiest option because it's the least helpful option to buyers, the seller, and therefore you.
Option 2: Convince Your Seller to Redesign Their House
This can be a good option if your seller is open-minded, design-savvy, willing to delay the sales process and make an investment in their home. Unfortunately most sellers don't check all of these boxes, you likely don't want to slow down the sales process, and telling your sellers that they have poor design taste can be difficult.
This is a new option that involves taking photos of the property and then having the photos designed so that they can be shown to prospective buyers to communicate how much potential the property has if properly designed.
For example, an excellent realtor reached out to me last week and shared that she had a big, gorgeous listing; however, prospective buyers consistently felt stumped by the property's basement, hindering the sale: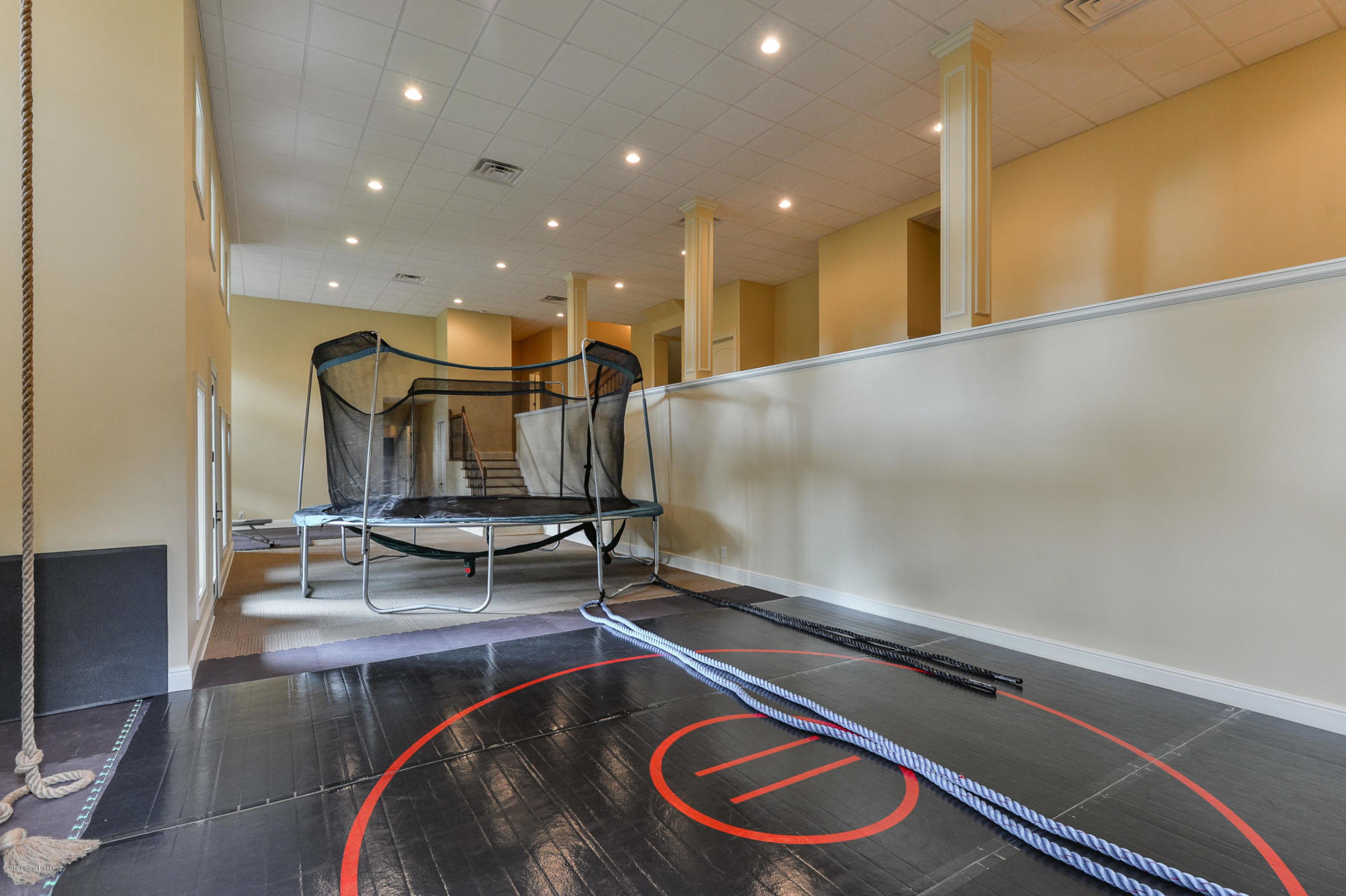 My inner child is very jealous of this seller's children; however, I can see why buyers may not be "jumping" for joy when seeing this space. The listing agent was correct: this room was far inferior to the other rooms in the home.
Rather than asking her sellers to redesign the entire basement, which would have taken weeks and cost hundreds - if not thousands of dollars - the realtor was interested in investing about $50 per photo and ten minutes of her time to place an order on our website and have us visualize what the basement would look like if properly designed.
In less than 48 hours, here's what we did: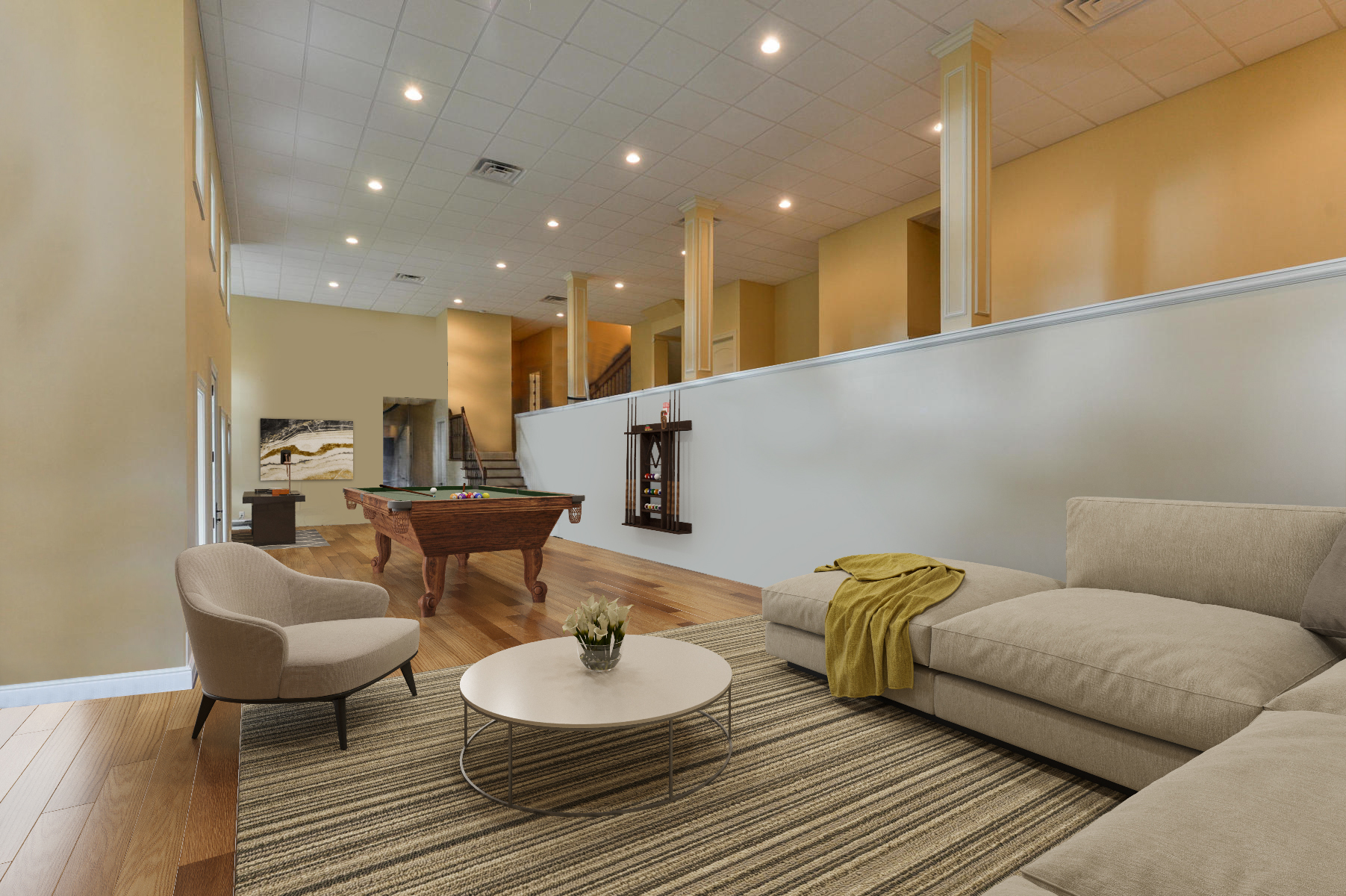 As you can see, simply removing clutter, changing the floors and re-staging the space makes a massive difference - a process that only took us 48 hours to complete.

Now when the realtor is hosting an open house or when a showing is being conducted and prospective buyers say, "Oh, this basement is a disaster!" they can be shown the virtually staged designs to help overcome their skepticism.

In fact, a realtor who proactively virtually stages a property looks like a superhero. Not only is the realtor helping buyers understand the potential the property has, the realtor is also giving them professional designs and ideas that can be used to design the home if the buyer purchases the property and moves in.

When the realtor of this particular property received the virtually staged photos, her reaction was, verbatim, "This looks AMAZING!!!! THANK YOU!!!"

:)

I'm really excited about virtually staging vacant or furnished properties because it features the best combination of affordability, timeliness, ease of execution and quality of design. It helps you tell a story with photos instead of with words. When prospective buyers can see that a beautiful home is well within reach, that's exciting and a relief to them. A simple collection of

virtually staged photos

can be the difference between having prospective buyers feel confused and anxious and having them feel certain and at ease - and they'll have you to thank for that change of heart.

If you're interested in having photos of a listing virtually staged, you can

learn more and see examples of our work here

. Our team is continuously improving our website, the quality of the designs and the customer service we provide to make Option #3 a real charm.

PS If you have any questions, just give us a call (1-833-788-2226). We are real humans helping other real humans. Although we're a tech company serving realtors across the country, we love hearing about your unique challenges and helping you overcome them! <<<<<<< HEAD ======= ​ >>>>>>> feature/vs-slide-show

If you enjoyed this article, we think you'll enjoy Stuccco, where you can get any room professionally designed in as little as a day. Learn more below:

<<<<<<< HEAD

Share this story:

=======