Matt Langan
From: Matt Langan, Creator of Stuccco
To: Homeowners who'd like a simple way to improve the design of their homes without spending a lot of time or money.
What if you had the skills to beautifully design any room in your own home?
Not only would this save you time and money, it would also make your place feel like your place - it would have your unique touch and personality.
It would be cool to let your friends and family know that you were the one responsible for making it all happen.
Imagine walking into a room you designed. You'd feel happy and proud, right?
It'd be great to actually have the place you imagined having when watching shows on HGTV and scrolling through feeds of gorgeous homes on Insta, Pinterest, etc., thinking, "One day…"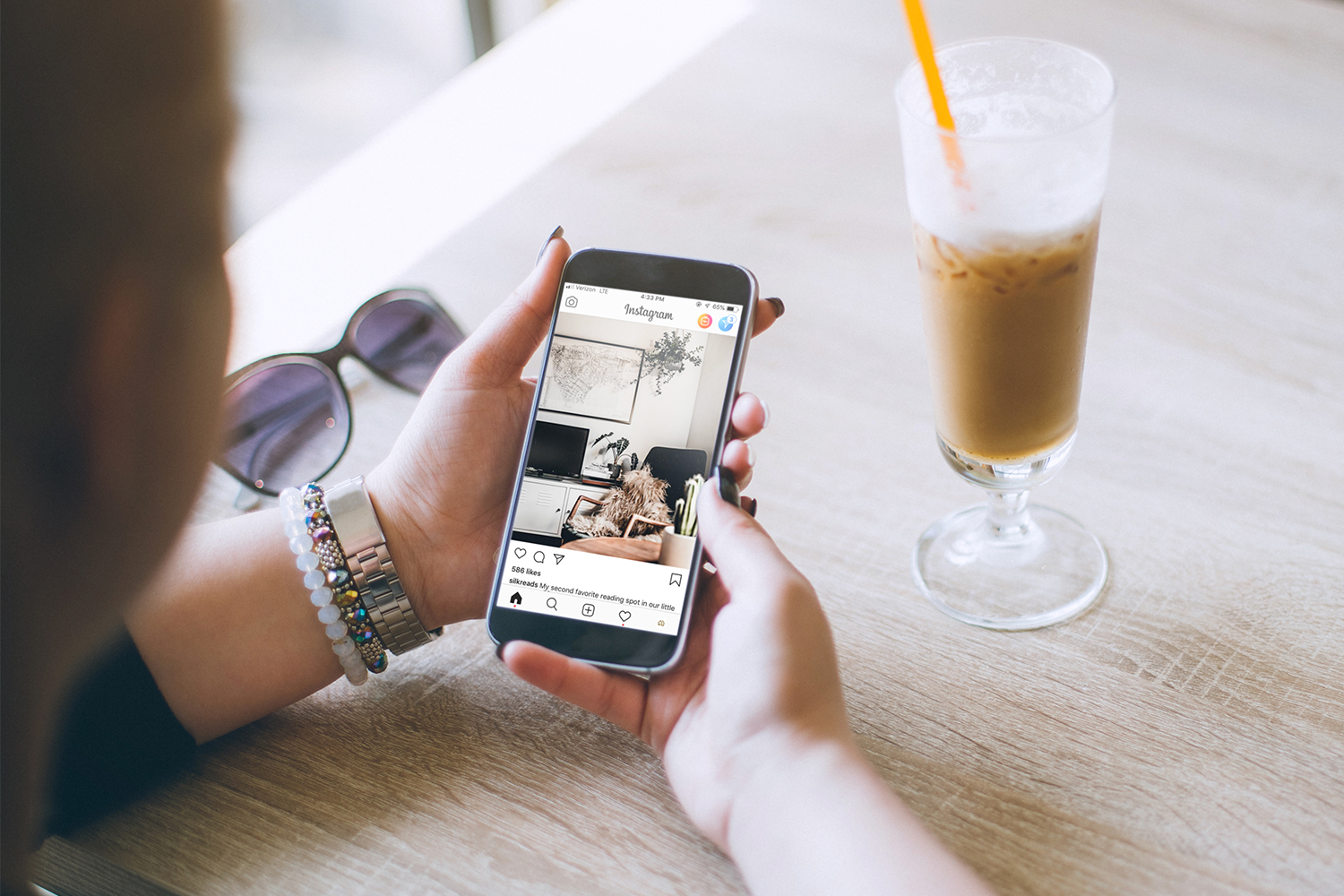 If you're like I was when I moved into a new place without much money, time, or design know-how, you're probably thinking that having a beautiful home isn't possible. Just a few years ago, you'd be right…
The Old Model of Home Design
(Expensive & Inefficient)
Historically, if you wanted to design your home, you had three options:
Spend thousands of dollars on an in-person interior designer
Carve out nights and weekends figuring out how to do things on your own
Ask a friend (or Google) for free advice
The first two "options" aren't really options at all. Most people don't have this kind of money or time, especially if you're paying off student or car loans, have a mortgage or rent payment, raising kids or pets, etc.
That brings us to the third option: Ask a friend (or Google) for free advice.
Risky.
First, you normally get what you pay for, so I was suspicious. But because I was desperate for help and curious when I moved into my new place, I proceeded anyway.
I asked a few design-savvy friends for their advice and I visited Houzz and Pinterest, looking for answers and ideas. I got what I thought was pretty good advice but as I started implementing the recommendations, I discovered that option #3 was the most flawed option of all.
Here's why:

The recommendations weren't personalized. They were on trend and on budget but didn't match my style. My place would have looked like someone else's.

The recommendations weren't consistent. In isolation, the tips were good. One friend recommended I go with a 50's style Smeg refrigerator for my kitchen. I love those, but it would've stuck out like a sore thumb in my rustic-contemporary home.

The recommendations weren't complete. A friend told me I needed to replace my linoleum kitchen floor with ceramic tile. I agreed and we found a terrific option but she couldn't tell me how to install them. In the end, I had to have a professional do it for me.

I was copying, not understanding. I'd hear things like, "Buy this chair, don't buy that chair… That table looks good, but it's too small..." I was being delegated tasks. I was hearing what to do, not why to do it. I wasn't gaining knowledge I could use to design the next room. I wasn't in control of the process or the look of my home because I was blindly taking orders.
These were the three options available to you just a few years ago. They're still available today, but they're fading fast because they're flawed. These three options represent the Old Model of home design.
The New Model of Home Design
(Quick, Affordable, & Fun)
When most people think of interior design, they think of a rich housewife working 1-on-1 with a full-time in-person interior designer. But this isn't what most people want - and certainly not what they need.

What most people want is a quick, affordable, and fun way to make their homes look good.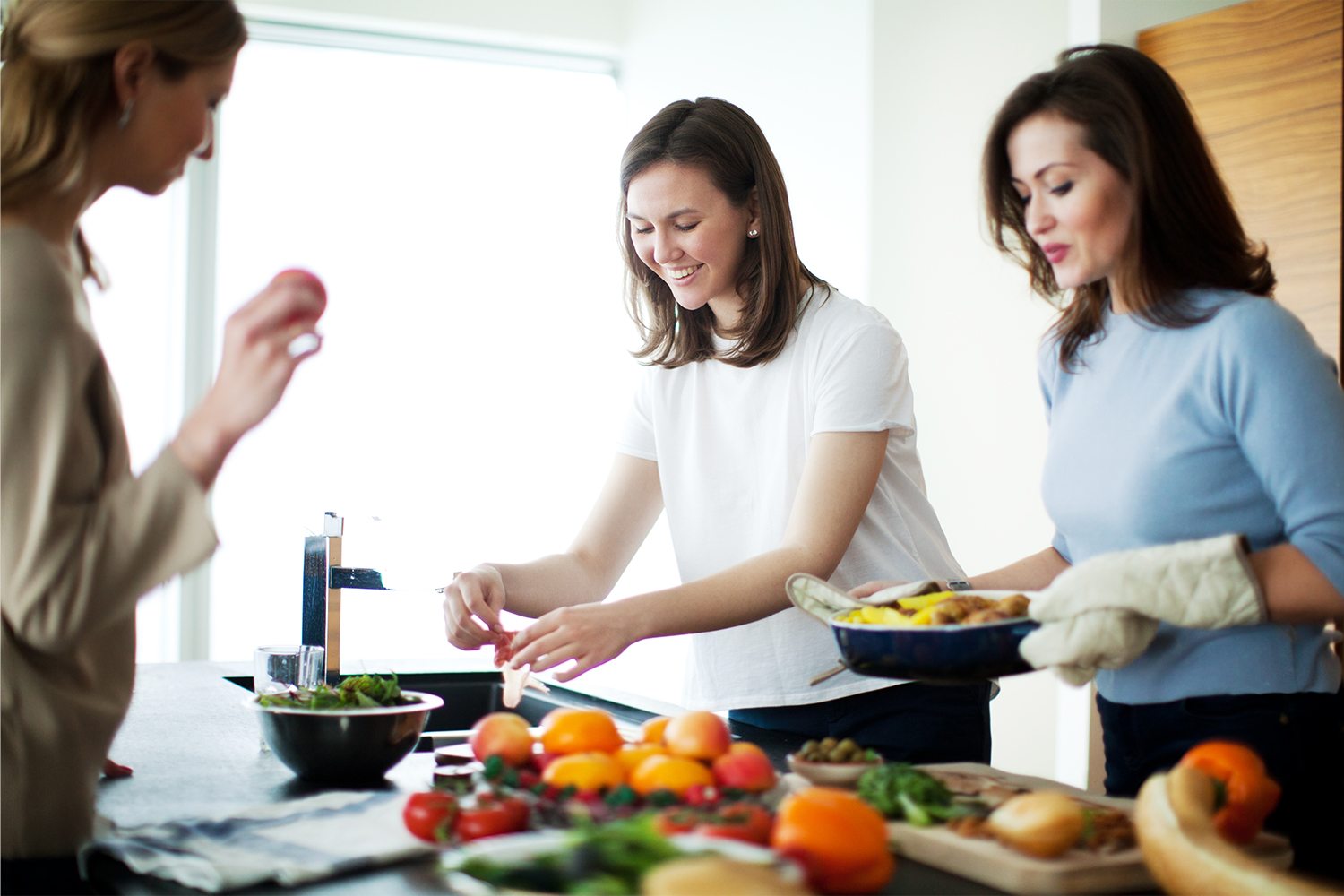 You've got a house that's not looking good (it's either an intimidating empty canvas or it's full of outdated or mismatched stuff) and you want to fix the problem. You want it to look nice. You want to have friends and family over and hear them say, "Wow, you know what? This looks damn good." It's that simple. This is what most people want.
The New Model is instant access to designers and education so you can get results in a fraction of the time and for a fraction of the cost vs the Old Model. Stuccco represents the New Model, which is quick, affordable, and fun.
The New Model has three options:
Want to get any room in your home designed by a professional interior designer? Hire an online interior designer
Want a room design template to guide you as you design a room on your own? Buy a room design template
Want to learn how to design a room on your own? Become an Insider
Let's Compare
When you compare the options that were available to you just a few years back vs. what you can do on Stuccco, there's no comparison. The Old Model is like driving to Blockbuster to rent a VHS cassette. The New Model is like logging into Netflix.
Below is a handy table that shows how the models and their options compare.
Introducing Stuccco Insider:
Learn how to design beautiful rooms quickly and affordably in your own style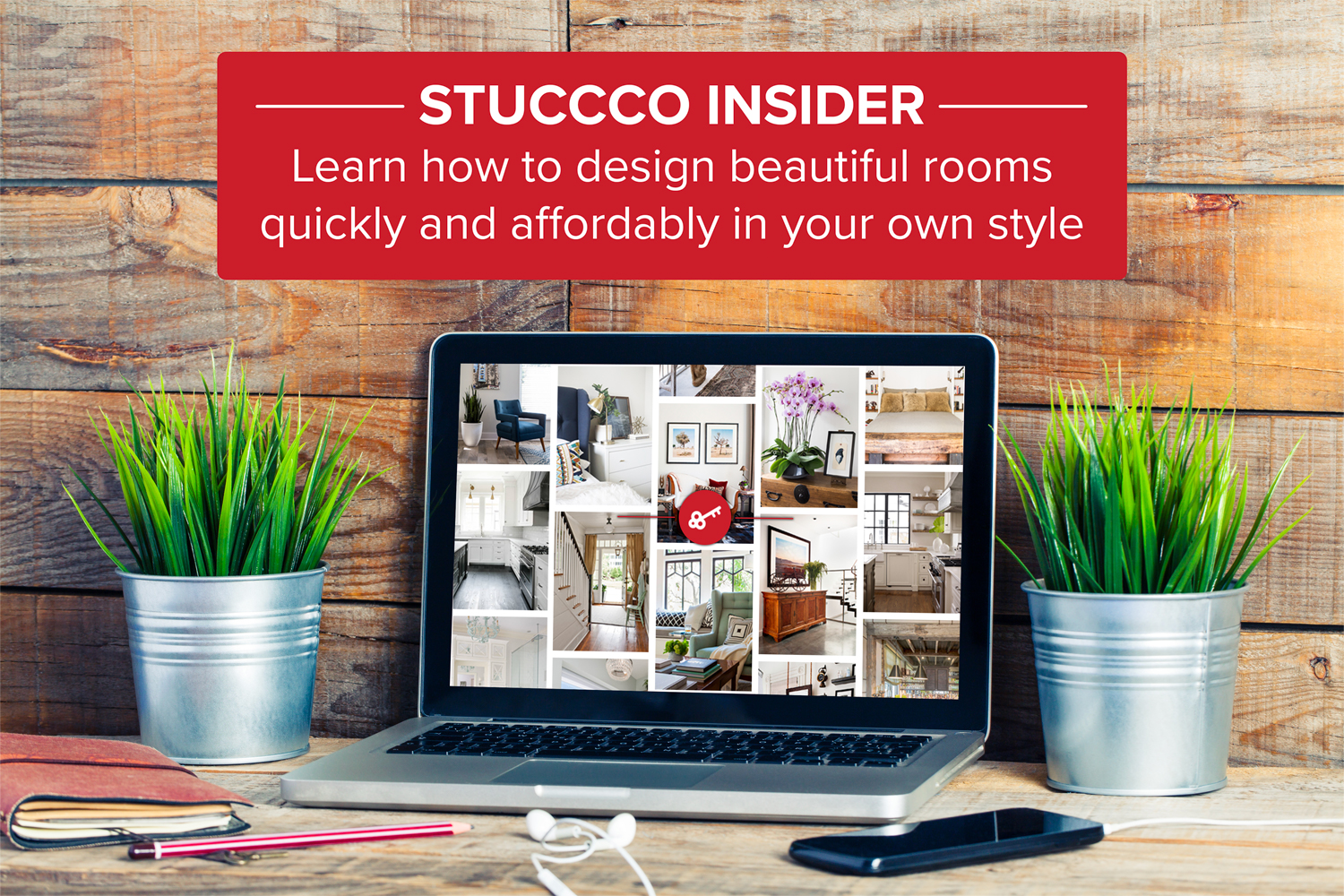 Stuccco Insider includes everything you need to be able to design a beautiful room on your own. As an Insider, you can...
Learn how to design a beautiful room on time and on budget
Avoid spending thousands of dollars hiring an in-person designer or buying the wrong furniture
Have access to quality design feedback and advice from professional Stuccco designers 24/7
Have fun connecting with others who have a shared passion for interior design
Why Become an Insider?
There are so many reasons! Here are a few of my favorites...
1. You'll get valuable skills you can use forever. You'll be able to learn how to design a beautiful room and use that knowledge over and over and over again in as many rooms as you want.
I've used this knowledge to design my bathroom, bedroom, living room, and kitchen. Every room dramatically improved. But don't take my word for it, here are reviews from real Airbnb guests who stayed at my place…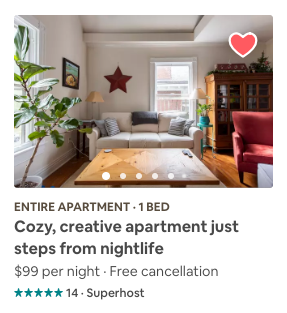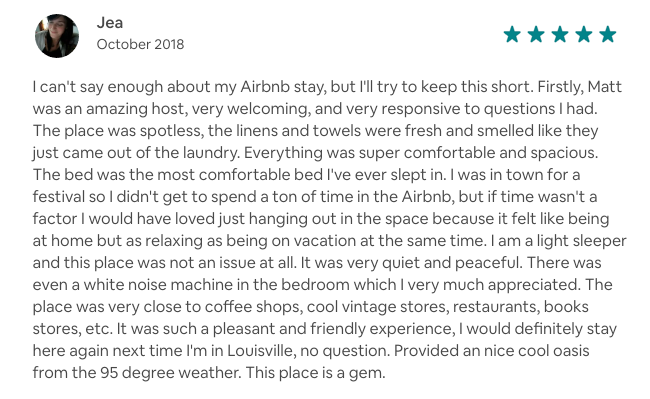 You can design a room once and you, your family, friends, renters, pets - anyone who visits - will enjoy the benefits of doing so for years to come.
2. You'll be able to improve one of the biggest financial assets of your life. The average American spends 41 percent of their money on housing (the biggest category of expenses by far). Check this chart out...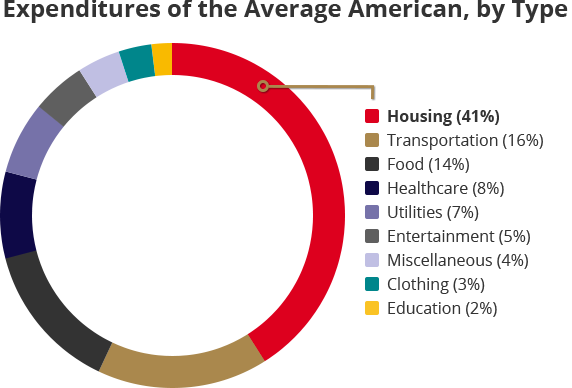 Your home will probably be your biggest tangible financial asset. It's smart to improve it so you can maintain or increase its value, charge more for rent (like I was able to do on Airbnb), or facilitate a quick sale when you're ready to move.
3. You'll be happier.. The average American spends 87 percent of their time indoors, mostly at home. Wow!
Let's say you improve the design of your bedroom. Now instead of walking into your bedroom and thinking, "Ugh, I hate this," you're smiling and feeling at ease while thinking, "I'm so proud of what I did." Multiply this experience by 365+ times a year when you walk in and out of your bedroom and you've just made a hugely positive improvement in your life.
As an Insider, You Get...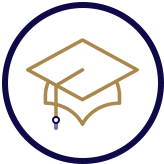 TRAINING - Practical home design training delivered in a private content portal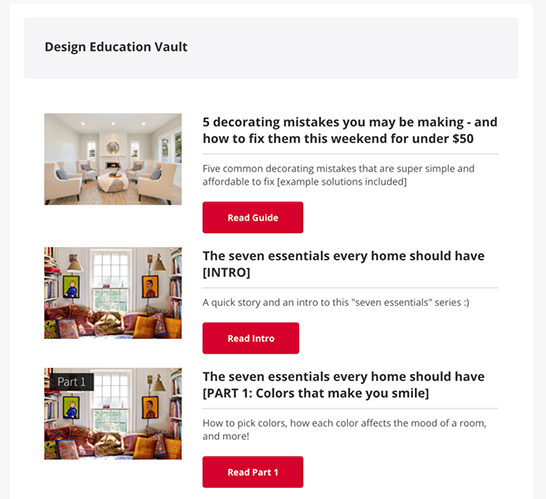 Think of the training component of Stuccco Insider as the Netflix of home design. You'll get a unique username and password to sign into a web-based portal that's constantly being updated. You can access it at anytime from any device.
The portal contains a library of world-class, practical home design info, and downloadable resources, including:
Design tutorials authored by professional online interior designers who have real-world experience and success doing what they show you how to do
Design news and trends
Product reviews (what to buy)
Buying guides (where and when to buy)
Detailed room design breakdowns and advice on how to achieve a similar look for less
The world of home design changes fast, which is why members get new content published in the portal every week. Here's a taste of the type of content that's accessible within the portal:
Five decorating mistakes you may be making - and how to fix them this weekend for under $50
The seven essentials every home should have
Five design tips to make the most of small spaces
Three easy changes to make any room look better in a single day
The hottest interior design trends for 2019
Five incredibly creative Etsy home decor finds for 2019
If you have a specific design question or challenge, you can submit a request for help and our design team will create training for you.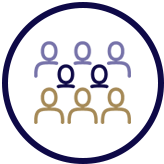 COMMUNITY - A private Facebook group to connect with design professionals and fellow homeowners 24/7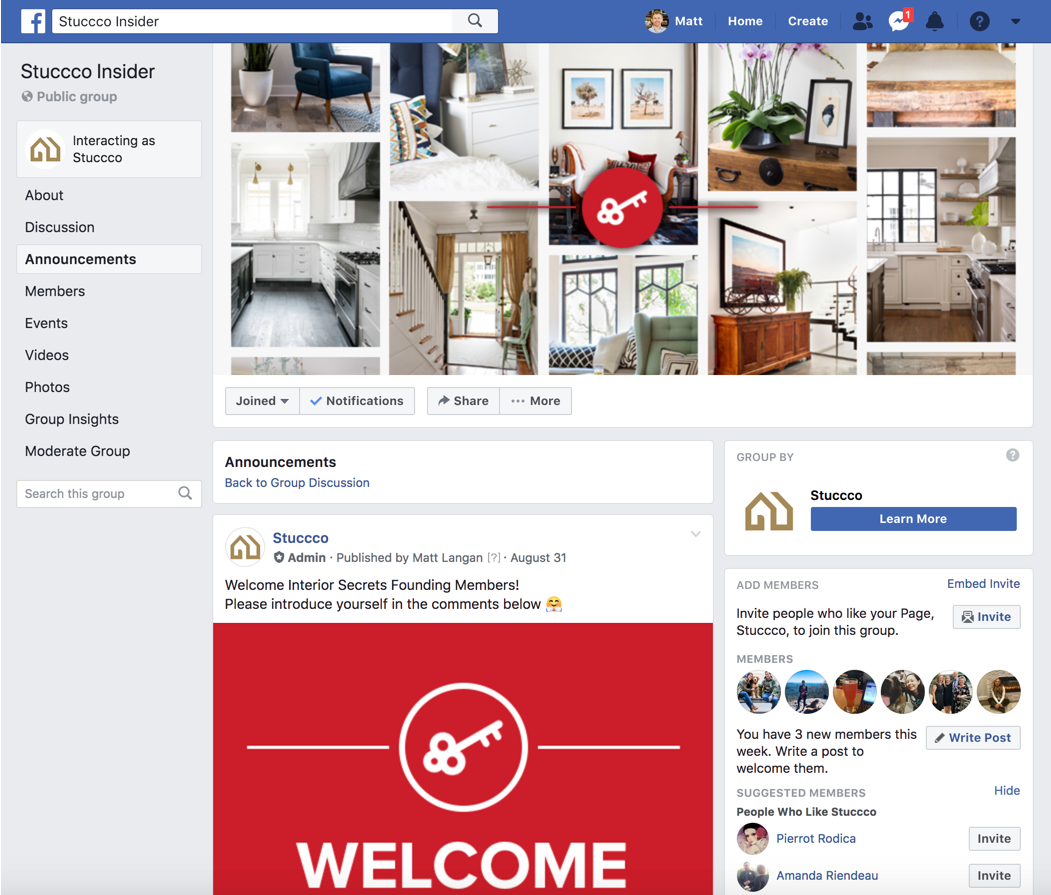 As an Insider, you'll be granted access to the private Stuccco Insider Facebook group.
This is the social layer of Stuccco Insider and it's my favorite component of the membership because members are posting new ideas and advice around the clock.
Only fellow paying members can join the Facebook group, so you know that everyone in it has a serious passion for home design and a desire to improve their own design skills and knowledge.
The Facebook group is a great place to ask fellow members for design feedback on a current project, to learn about what others are working on, to stay up-to-date on the latest interior design news, to network with designers, and more.
A member of the Stuccco team is constantly monitoring the online community to make sure conversations are vibrant, valuable, and free from spammers and trolls.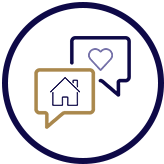 ADVICE - Weekly live room design reviews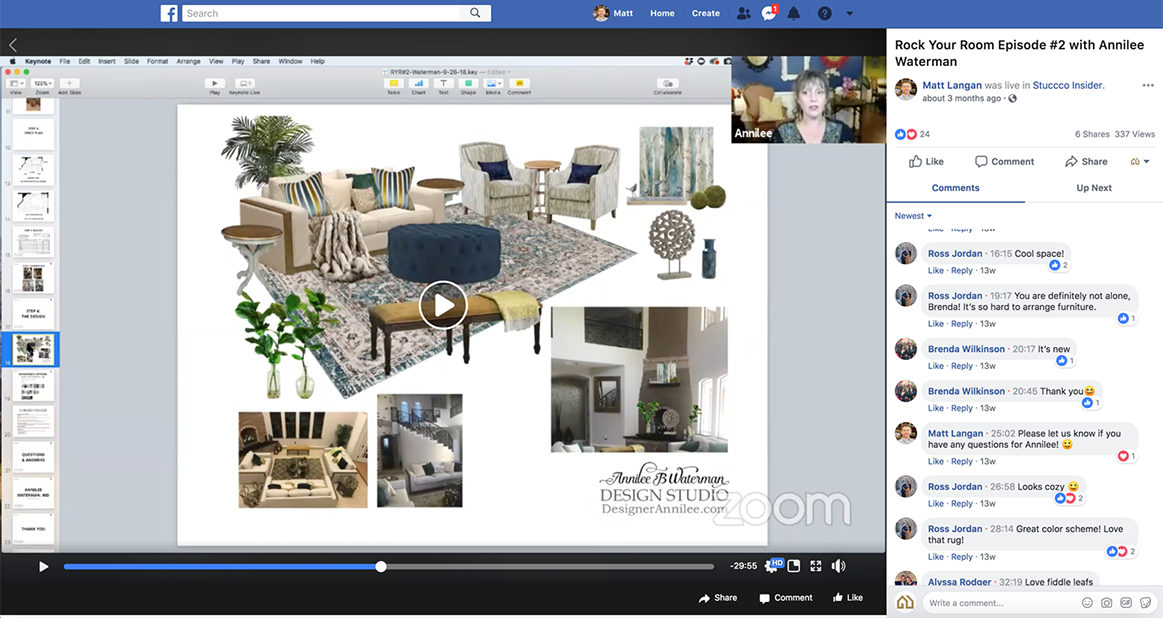 Every week, a Stuccco Interior Designer hosts a Facebook Live called Rock Your Room.
During these events, a professional interior designer selects a room submitted by an Insider and gives design advice on how to improve it based on the member's style preference and budget.
If your room is selected to be reviewed during a Rock Your Room event, this service, which would normally cost $249, would be at no additional cost to you because of your membership.
Every Rock Your Room event also includes a question and answer session, which is another great opportunity to get free, quality, personalized design advice.
If you can't attend a live Rock Your Room event, every event is recorded, published in the content portal, and shared out to the Facebook group so you can watch it at your convenience.
Does This Sound Like Something You Want to Try? Here's What to Do Next...
You'll see a link to try Stuccco Insider for free at the top and bottom of this page. Click that link and it will take you to the registration page.
After you register (which takes about two minutes) you'll get instant access to the content portal and Facebook group.
By trying Stuccco Insider, you'll get the same access as an actual, paying member for a full seven days. That way, you can attend a Rock Your Room event, get some advice, interact with other members, and consume some content before deciding whether or not Stuccco Insider is right for you. If it's not, you can easily cancel your trial and won't be billed a thing.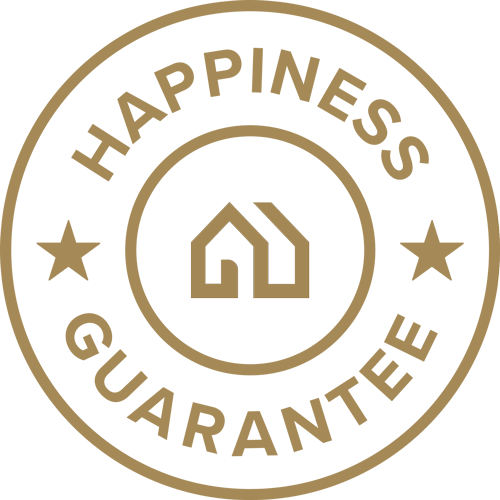 Absolute Satisfaction Guarantee
Stuccco Insider is completely free to try for seven days. If you decide to continue forward and become a paying member and are not happy for any reason, let us know within 60 days of purchase and we'll issue a full refund, no questions asked.