Take a photo tour of Tipsy, the rustic tiny house
Welcome to Tipsy, the 180 square foot rustic tiny house located in West Seattle. The home was designed by registered architect and general contractor, Chad Koontz of Koontz Architects PLLC.
According to Koontz, "We are extremely passionate about great design, not just making a room. Design has endless possibilities and we strive for nothing less than perfection." The company's passion and commitment to perfection shows in this well-designed and constructed tiny home snapped by photographer Jesse Young. 
Similarly to most newly-constructed American tiny homes, Tipsy is built on a trailer, making it very easy for its owners to relocate if desired. But we don't expect this will happen any time soon. It's currently stationed just a short drive from downtown Seattle, one of the tiny house hotbeds.
If you're drawn toward a rustic design style, you're in for a treat. The home is cladded in reclaimed wood and sports a metal roof - great for listening to the rain (a familiar guest for those living in Washington state).
Other highlights include an electric fireplace, a queen bed, a surround sound stereo, a smart TV, two large skylights, a bathroom with a full-enclosed shower, a kitchen with an induction stove, and a secluded outdoor space.
Would it be a dream to live in a place like this? Well, good news: you can do the next best thing by booking it for a weekend on Airbnb...
See the Tipsy Tiny House on Airbnb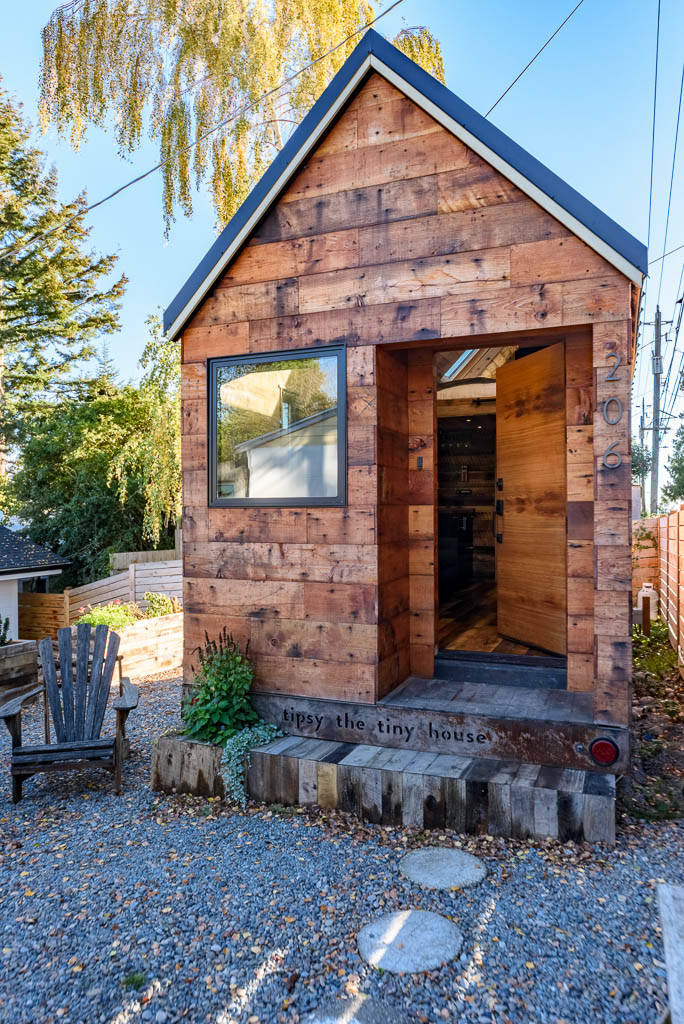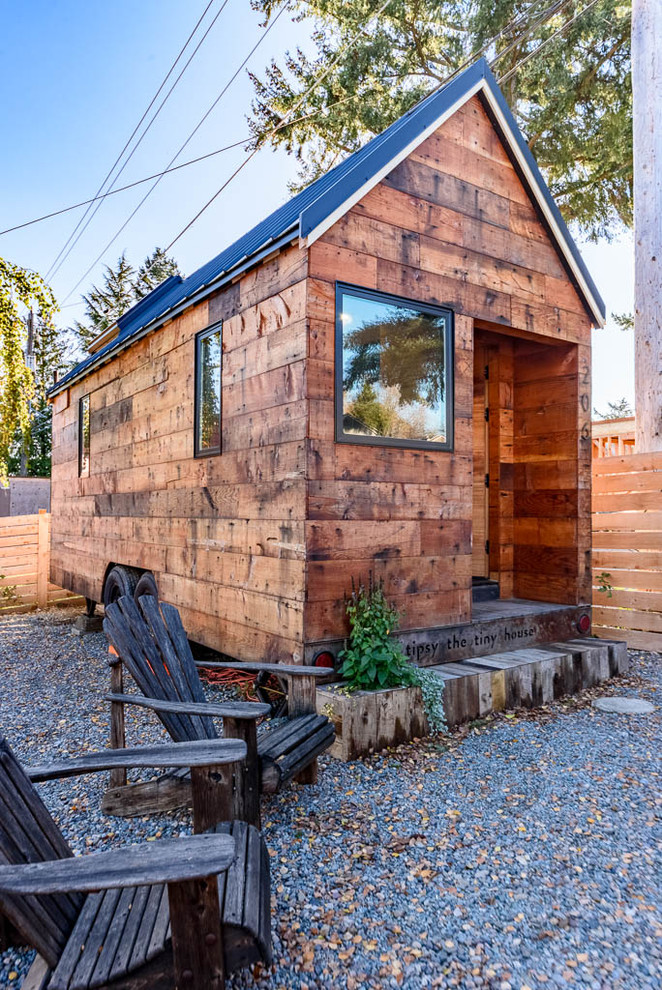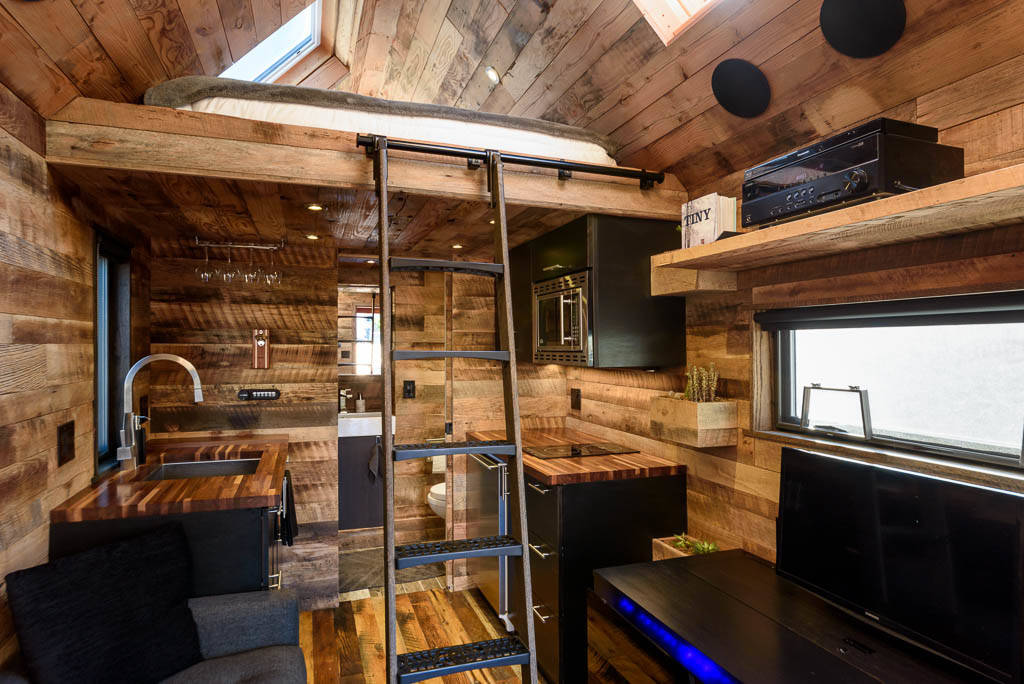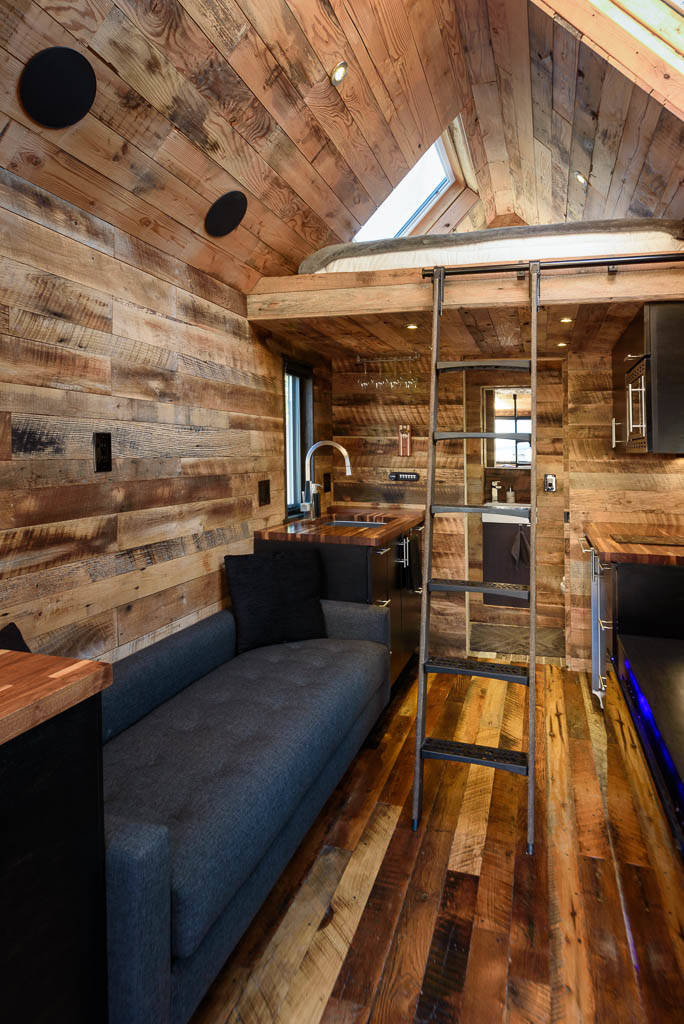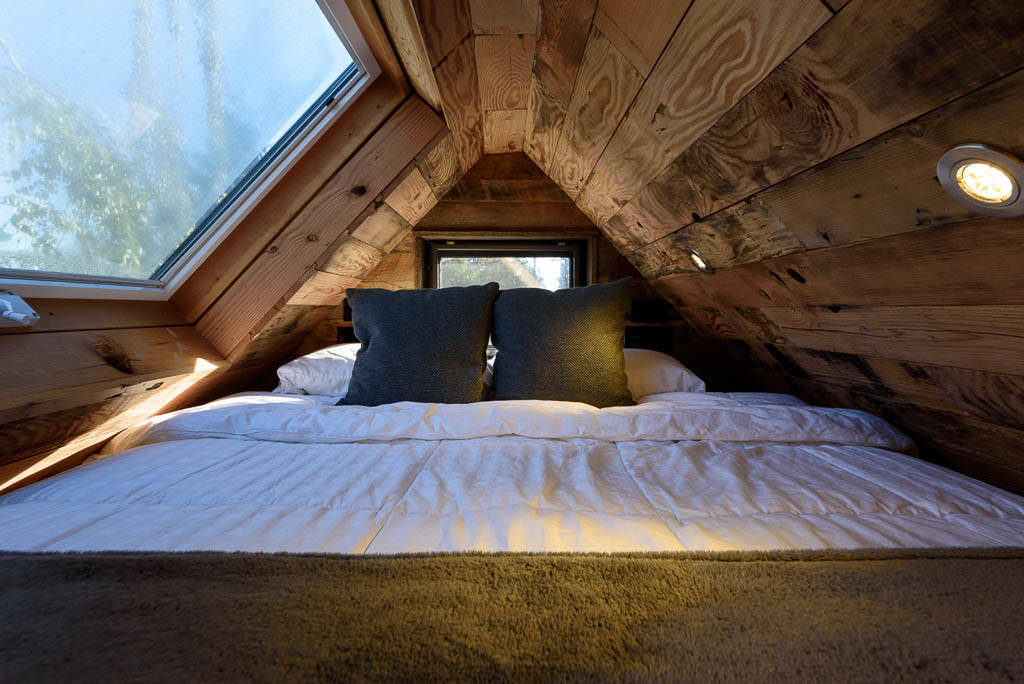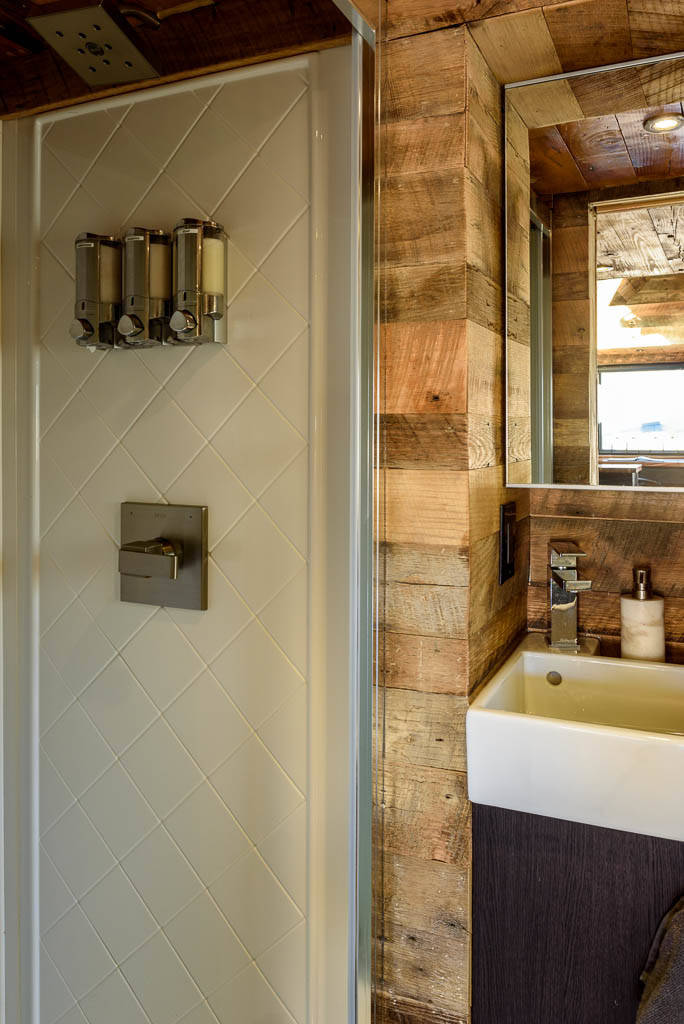 Related posts: