Virtual Staging: The Definitive Guide (2021)
This is the ultimate guide to using virtual staging in 2021.

In this new guide, you will learn:
How traditional staging compares to virtual staging
What virtual staging is with examples
How virtual staging works
Virtual staging software and done-for-you service options
And much more
We've virtually staged thousands of photos for hundreds of top-producing Realtors®. Some work at large, national brokerages like Compass, Keller Williams, Sotheby's and Century21 and others work at small, local brokerages. This post summarizes what we've learned and what's working today.
Ready? Great, let's get started.
What Came First?
Traditional in-person staging came long before the rise of its virtual counterpart. With the goal of selling more homes (and at a quicker rate), real estate agents began placing furniture, hanging artwork, and installing appliances into their available homes in an aesthetically appealing manner. Agents found that these staged homes helped potential buyers visualize themselves living in that home, and heightened their opinion of the home. From there, staging became ubiquitous. Many real estate agents began working directly with interior designers in order to highlight the selling points of their homes, and companies specialized in staging began to arise.  

The Benefits of Staging
Visual Appeal
The primary goal of staging a property is to increase its aesthetic appeal. By de-personalizing a home and adding on-trend and neutral decorations, Realtors® are able to highlight a property's selling points and de-emphasize a property's negative aspects. This process aids a potential buyer in imagining their own life within the new home. In fact, 81% of people participating in the 2015 Profile of Home Staging cited that staging made it easier to visualize the property as a future home, and 45% thought that staging would positively impact home value.
Decreased Time On-Market & Higher Value
Homes that are staged prior to listing sell 87% faster, averaging 26 days on-market rather than nearly 200 days. This decreased time spent awaiting sale saves a realtor time and effort, and gets the seller their money sooner, resulting in increased satisfaction by all parties. To top it off, staged homes typically sell for 17% more than non-staged homes. More money for everyone!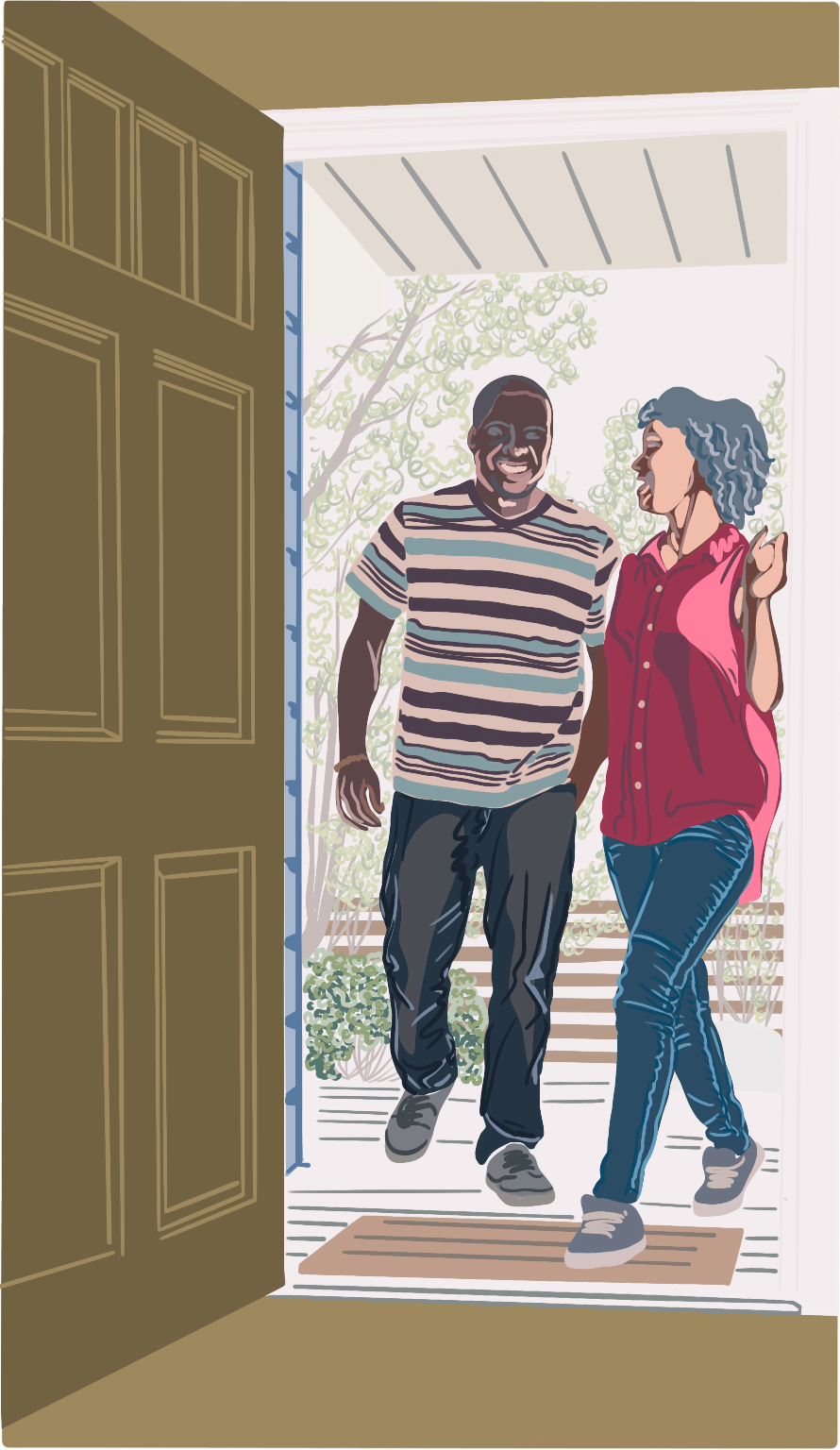 Drawbacks of Traditional Staging
Inconvenient 
Staging requires that homes be empty or nearly empty, well-organized, and in immaculate condition. On the seller's end, the process of preparation for staging may be enough to deter the listing of their property. 

For Realtors® and stagers, rental contracts must be negotiated and secured for all pieces to be moved into a home. Valuable time and money is spent arranging move-in and installment of all new furniture, artwork, and appliances. After a home sells, all staging equipment must be moved out in a timely manner.
High Cost
Interior designers and companies specialized in staging must sell their services at a premium. The cost of traditional staging is determined by factors such as the state of the home and square footage, but averages between $1,000 to $6,000 per month! This monthly cost is incurred repeatedly for each month that any given property remains on the market.
Limited
When staging a home, the Realtor® is limited to the furniture and home decor that is in-stock and available at that time. It is essential that the decorative style and overall appearance of a home be consistent with current trends, its geographical location, price point, and target market. Finding the proper staging materials to fit all of these needs at any given time may be next-to impossible.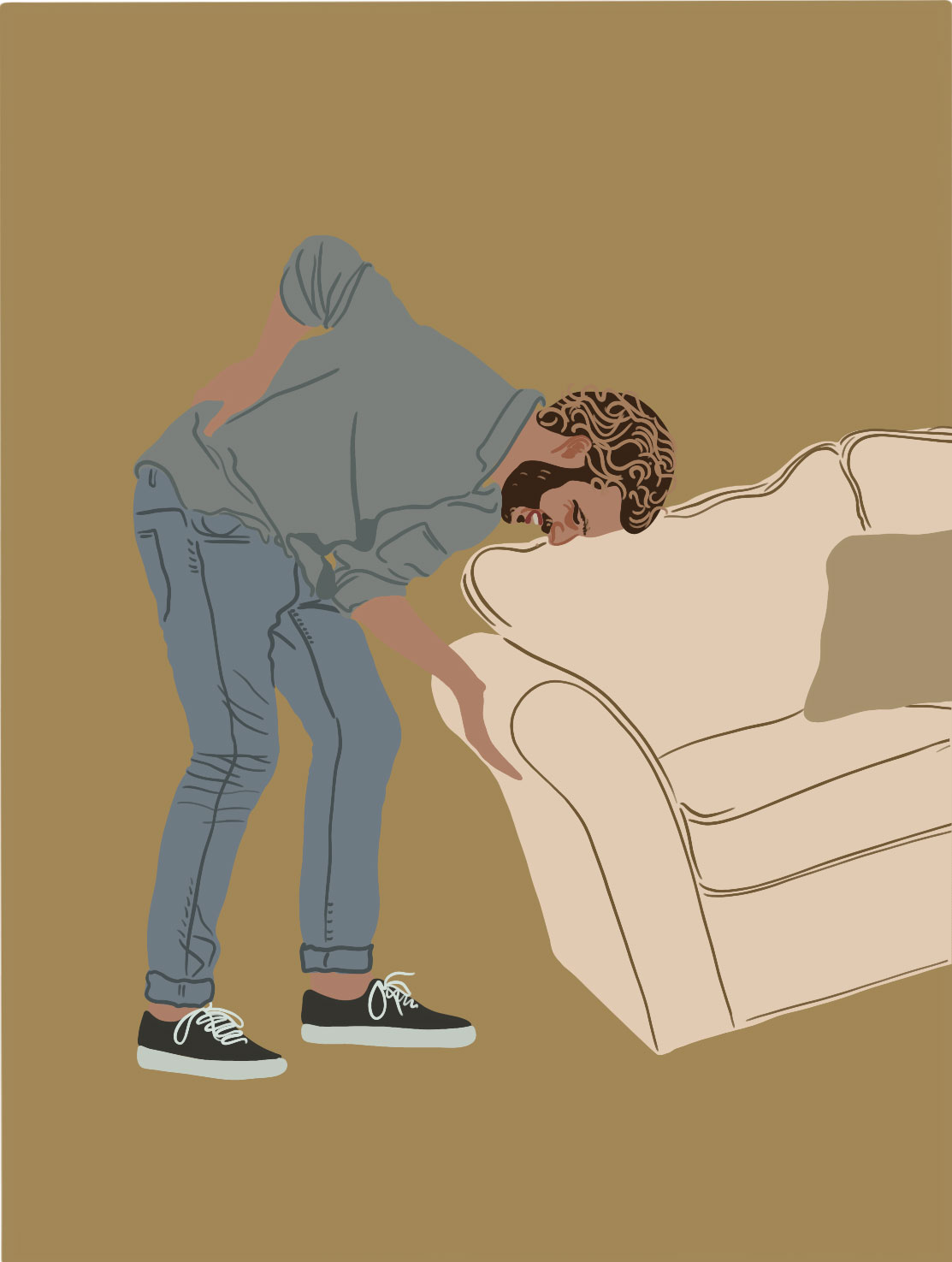 What's Next: Virtual Staging 
Bringing traditional staging into the 21st century, virtual staging has made major headway in the US, with an estimated market size of $265 million (and growing)! 
So what's the big deal? Virtual staging allows Realtors® to reap the benefits of traditional staging while reducing time, cost, and effort for both sellers and buyers. 
What is Virtual Staging?
Virtual staging is an umbrella term for editing and optimizing real estate photos. This includes but is not limited to:
Adding renderings of furniture and decor to photos of vacant or furnished properties
Adding a blue sky or virtual twilight to photos of a property's exterior
Enhancing photos to correct for over or underexposure
Virtual staging software and the designers that use it have become so incredibly advanced that the virtually staged photos of today are so realistic and beautiful that it can be difficult to tell the difference between virtually staged photos and photos taken of a traditionally property. Here are some examples:


An example of a vacant room virtually staged




An example of a furnished room virtually staged



An example of a photo of a living room that has been enhanced



An example of a dated room that has been virtually renovated
Why Virtual Staging Matters
The visual appeal of a property plays a significant role in a potential buyer's perception of the home and ultimately in their purchasing decision. In recent years, more and more potential buyers have looked online to begin their home-buying journey (90% to be exact!) This means that for the vast majority of buyers, the first point of contact with a property will be the photos on their online listing. 
Ninety-seven percent of home buyers find photographs to be the most useful feature on brokers' sites. Inserting furniture and decor into property photos helps to create a connection with potential buyers by allowing them to better invision themselves actually living in the home. These photos will establish initial positive (or negative) associations with the home, long before it is ever seen in person. When buyers do visit a home in-person, they will keep staged images in mind and visualize the furniture as they walk through the property.
The proof is in the pudding: visually appealing staged real estate photos receive more views and sell 73% faster than unstaged competition and for more money.
Benefits of Virtual Staging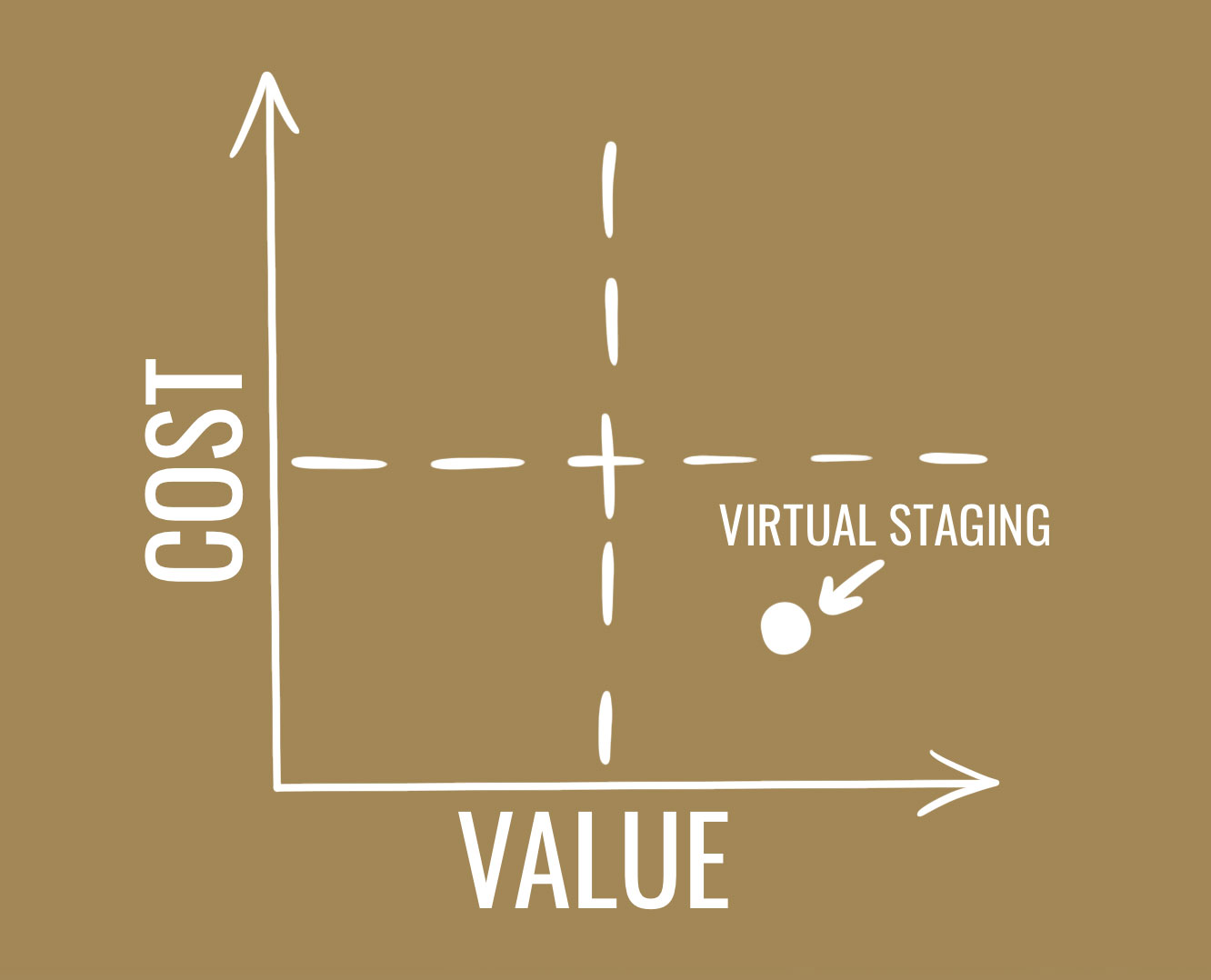 Lowered Cost
Virtual staging can reduce the cost of staging by up to 97%. Traditional staging often requires hiring a designer or professional stager in addition to the cost of renting furniture. Virtual staging however, only requires software, no physical furniture and is a one-time cost. When traditionally staging, costs accrue each month that a home remains on the market. On average, traditional staging will cost a seller $6,000, while virtually staging costs a mere $29 per staged photo. 
Convenient
Virtual staging may be the "push" that reluctant sellers need to put their property on the market. It allows sellers to fully furnish and decorate an empty room, or erase existing furniture and personal items like college diplomas or family photographs, giving a room a whole new look, no cleaning required. Seller's have no need to uproot their lives, move out of their home, store their existing furniture, or incur the staggering costs typically associated with listing a home.
On the Realtor's® end, virtual staging makes strikingly realistic and visually appealing images of available homes accessible to potential buyers 24/7. Realtors® can feel confident that their properties are well-represented online, saving the stress of preparing for open houses.
Creative Freedom 
Traditional staging only allows one "look" for each room at any particular time. Through advanced software used in virtual staging, limitless design options are available. This allows Realtors® to demonstrate many different design styles in each room of a home in order to appeal to the tastes of many different target audiences. By easily showcasing the wide variety of layout options and taste preferences that are feasible in any given home, potential buyers are more likely to find that the home fits their personal preferences and be more willing to purchase. After purchase, the new homeowners can take inspiration from the staged photos and recreate elements when designing and purchasing furniture for their new home. Better yet, if you team up with a virtual staging company that also offers
online interior design services
(Stuccco being the only one), then you can enable eventual home buyers to hire a Stuccco designner to turn their virtually staged designs into reality.
Time-Saving
Virtual staging saves time on multiple fronts. Most obviously, it is significantly faster to stage photos virtually and upload them online than to hold countless meetings with interior designers or professional stagers, grapple over design decisions, and finally move all new furniture into a property. Virtual staging from start to finish can be completed within 12-24 hours after placing an order. Traditional staging can take two weeks or longer!
Virtual staging significantly reduces the amount of time that customers spend visiting homes in-person. Potential buyers can view staged photographs online and more easily rule out properties that do not fit their specifications, narrowing the pool of available homes to visit in-person and simplifying their purchasing decision. Through virtual staging, agents no longer have to worry about managing countless appointments for buyers to visit homes they will never likely purchase and can spend their time more productively selling more homes.
Similarly, virtual staging technology allows Realtors® to expand their customer base internationally. International customers are able to view properties online in a realistic way through enhanced photographs when they are unable to actually visit the properties. The ability to feel present in a virtually staged home grants potential buyers the confidence to consider putting in an offer without the inconvenience of long distance travel to the home.  
Even without ever visiting a home in person, many buyers are deciding to purchase their homes completely online. In 2017, 35% of home buyers bid on homes sight-unseen. This number grows for millennials, where 45% of homebuyers in this age group made an offer on a home sight-unseen.
Considerations when Virtually Staging 
A common concern when considering virtual staging is that photos may look fake or obviously "Photoshopped." A bad photo may drive potential buyers away. Sellers should carefully consider their options when choosing to virtually stage a property. With the right virtual staging company and latest technology, photos are nearly indistinguishable from reality.
Sellers can avoid accusations of misleading potential buyers by including both empty and virtually staged property photos in a property listing as well as leaving a disclaimer stating that virtual staging was utilized.
How Does It Work?
Typically, 3D design software and gaming technology is used in order to create realistic and responsive staged rooms with limitless design capabilities. The unique combination of sophisticated software used in virtual staging allows a realistic view of the interior from a first-person perspective, making it easier to conceptualize a home's space, size, daylight conditions, and overall impression. 
So, how does it work for
you
?
Virtually Staging with Stuccco
The process to achieving virtually staged property photos is simple. Home sellers or real estate agents simply send in photos of the property, describe their preferences in style and furniture, and wait until processed photos are ready.  
How to Take Photos for Virtual Staging
Don't have photos and need help taking them? If you want your virtually staged photos to look as good as possible, keep the three c's in mind: Clean, Camera, Compose. These tips are covered in the video below and
this comprehensive article
. Share it with your real estate photographer or use it if you're taking the property photos for yourself.
How to Choose Photos for Virtual Staging
Now that you've got your photos ready, you'll need to choose which photos to have virtually staged. If you have multiple photos of the same room and you're wondering which photo to choose, use the helpful criteria below (or read this article for an in-depth tutorial).:
The photo shaows the room's focal point
The photo is of decent quality (not blurry or dark)
The photo depicts an empty or an ugly furnished space
The photo is a JPG or PNG file
If a photo satisfies the above criteria, it's a great candidate for virtual staging and you are now ready to place your virtual staging order, which will only take 2-3 minutes.
Placing A Virtual Staging Order
When you're ready to place your virtual staging order,
visit this page and follow the step-by-step process
. You'll be asked to provide your contact information, upload the photos you'd like staged and place the order. For a tutorial about how to place a virtual staging order, you can watch the video below or read 
this article
.
If you enjoyed this article, we think you'll enjoy Stuccco, where you can get any room professionally designed in as little as a day. Learn more below:
​
Share this story: