How to Virtually Stage and Market Rooms that Need a Renovation
Updated November 23, 2019 12:00 AM By Matt Langan
If you find yourself selling an ugly property, adding furniture and decor to its rooms may not be enough to excite buyers. In this situation, you may want to do a bit more to help buyers understand the property's true potential.

For example, 1323 Bellwood Avenue is a solid home located in Louisville, KY and built in the early 1900's...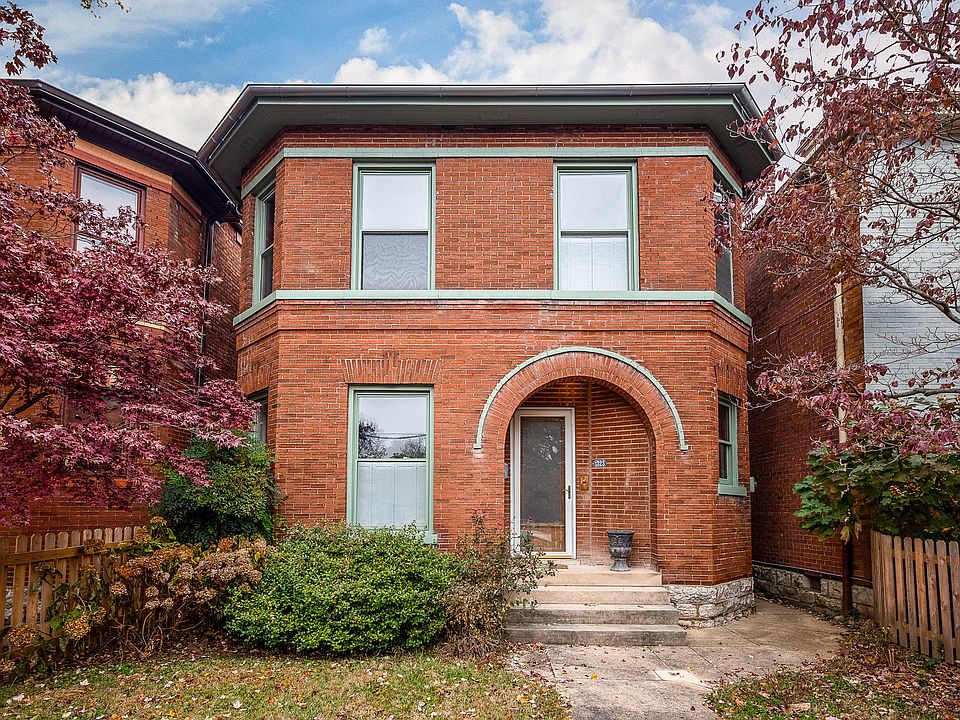 The homeowner made a lot of recent upgrades before choosing to list it. However, two of the home's key rooms - the kitchen and the master bathroom - still look very dated. Here's the kitchen...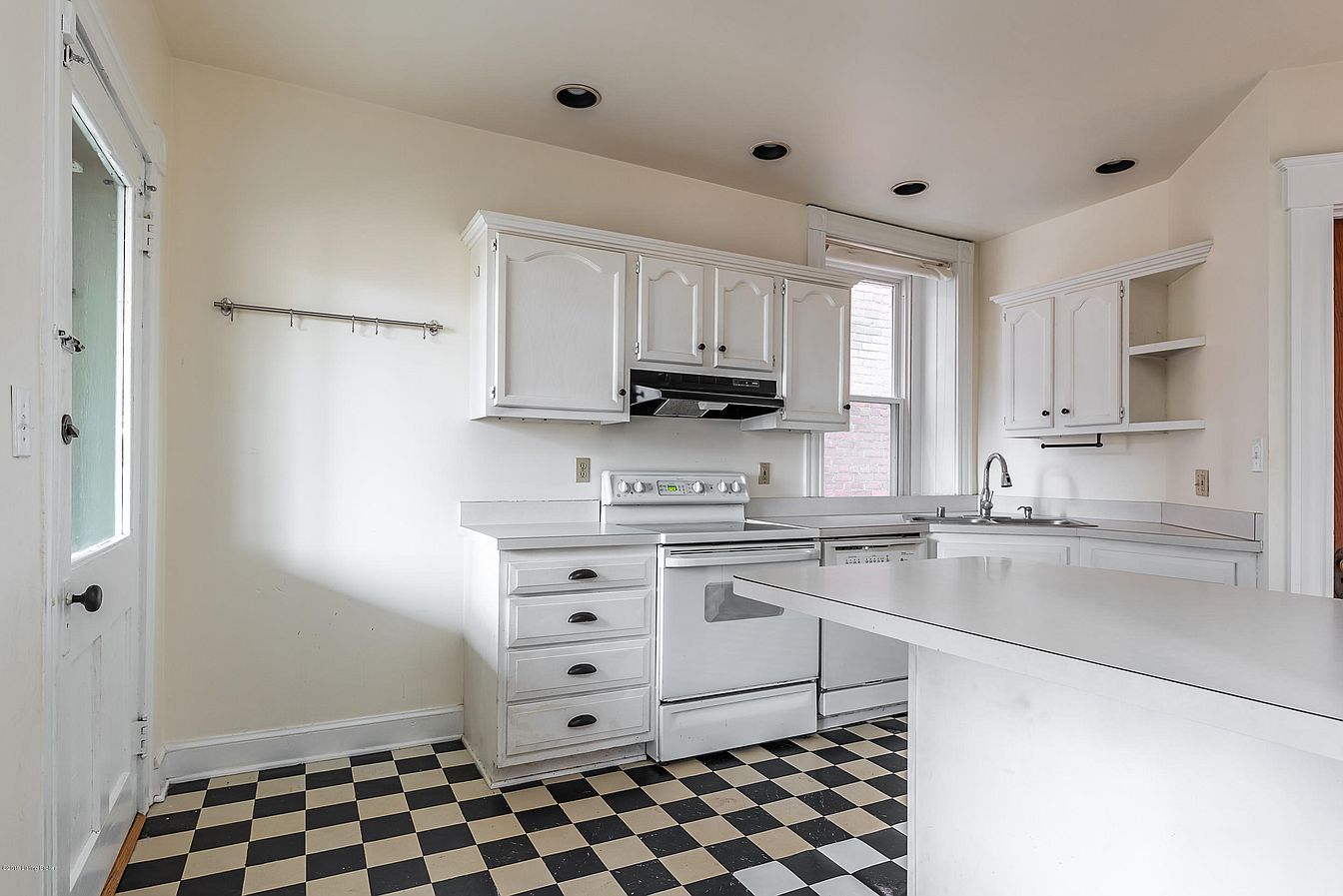 And here's the master bathroom...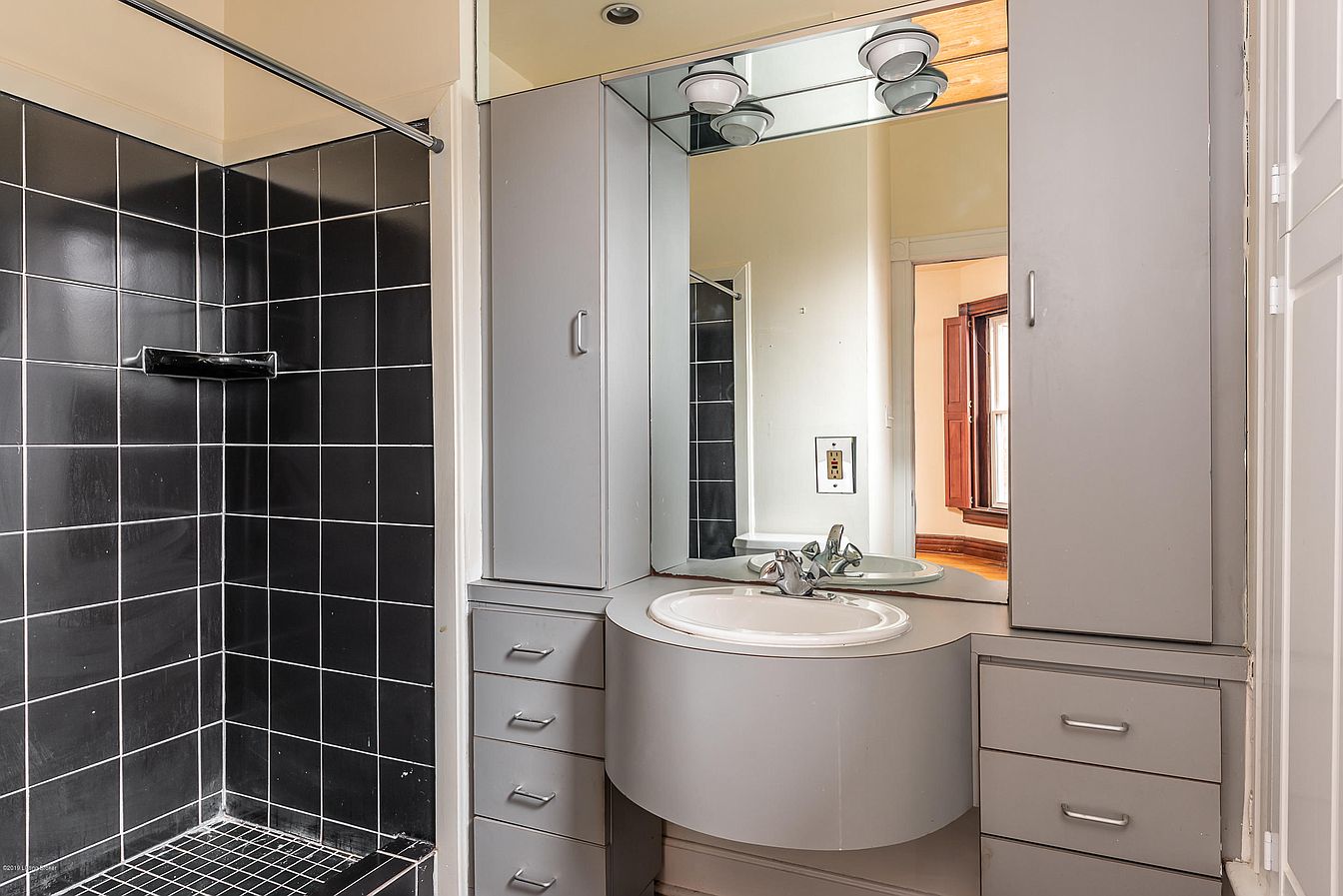 See what I mean? Yeah, the 1990's called and they want their bathroom vanity back... ;)
The seller and realtor understood that these two key rooms could play defense against a sale so they placed an order requesting that we change the walls and the floors and stage the photos of these two rooms. Lucky for them (and for you) we just love a good challenge! Within 48 hours, we sprinkled a little bit of our virtual staging magic on these photos and completely transformed the kitchen...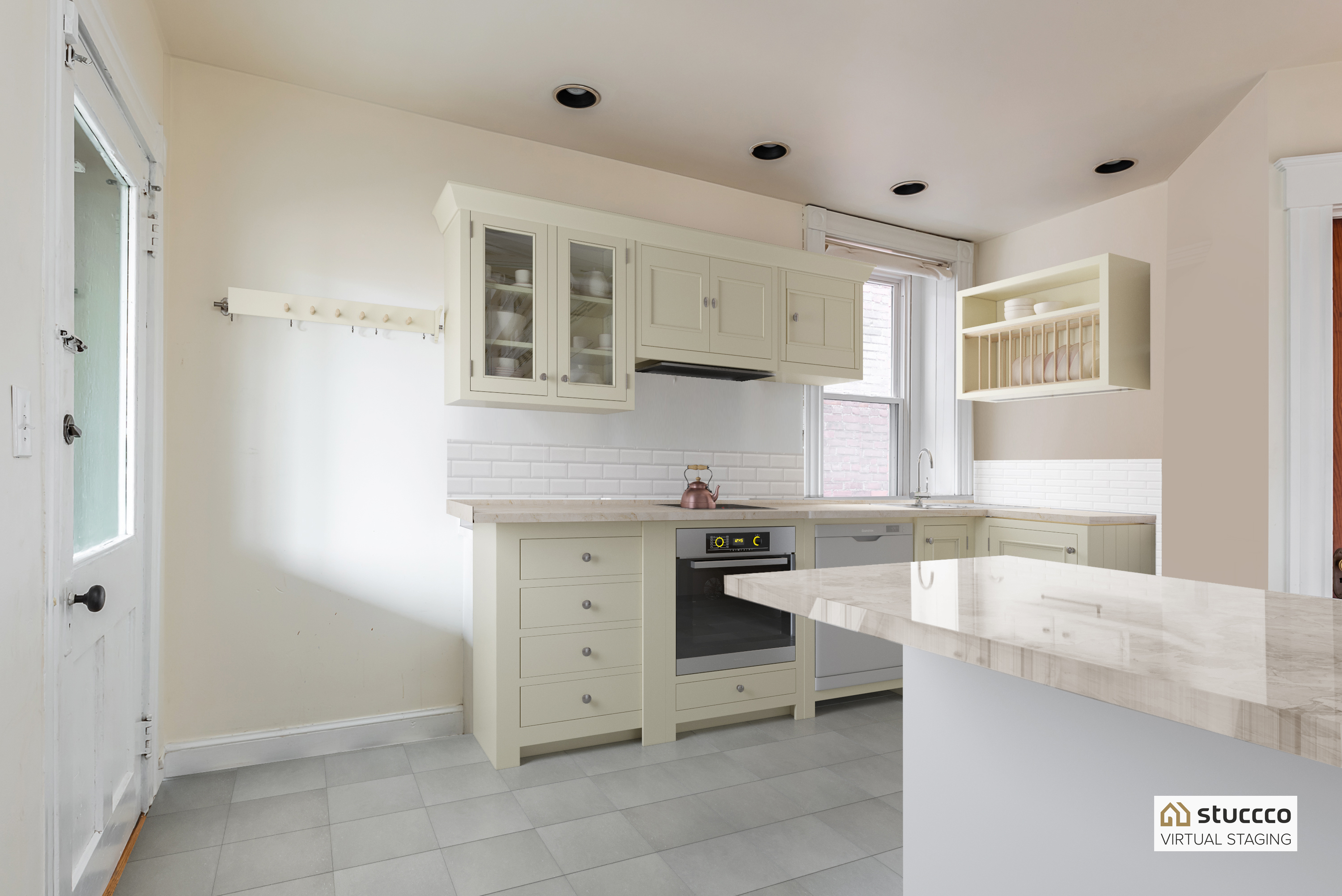 ... And the master bathroom...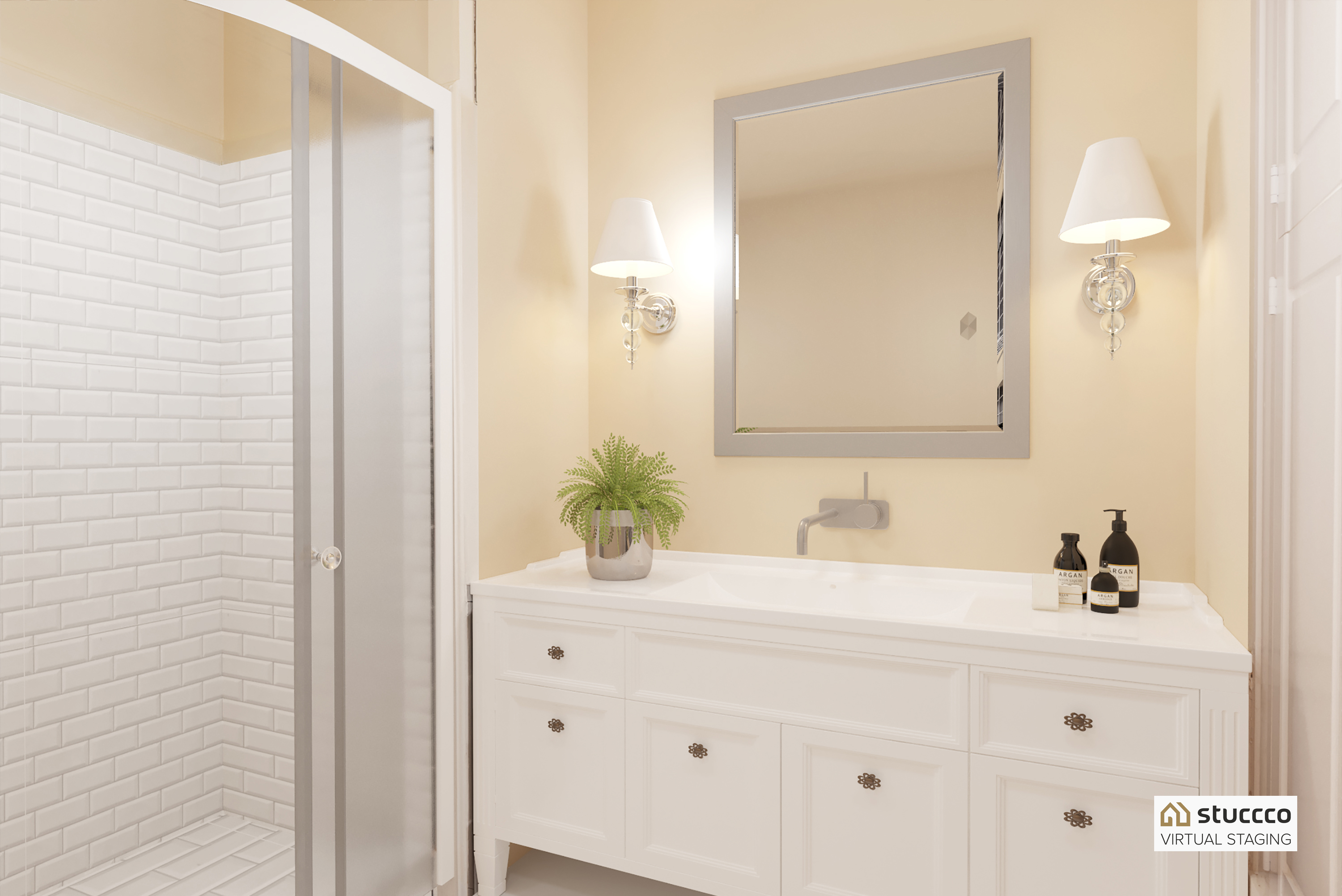 Yes, those are the same rooms :)
Cool, right?
Sales impediment: removed!
Because I happen to live in Louisville (and I love seeing homes, obviously heh), I attended the open house today. I was curious to see how the realtor was going to showcase these designs. She printed the designs out, put them in acrylic tabletop sign holders and featured them in each room. I especially loved the messaging she included above the before and after photos...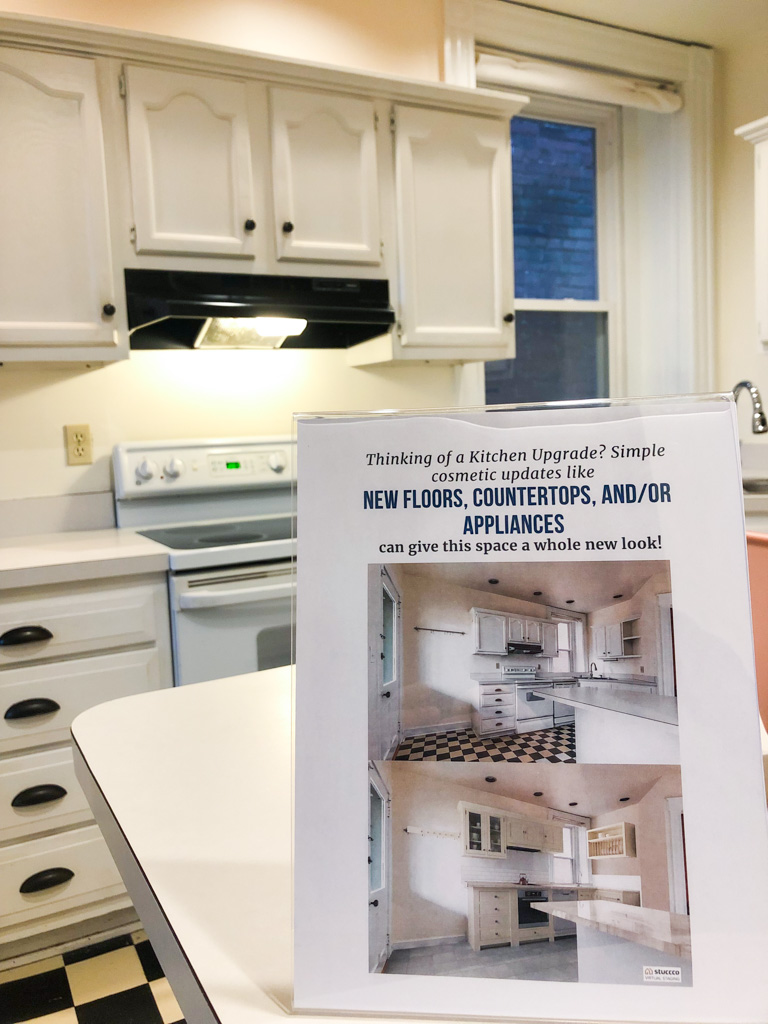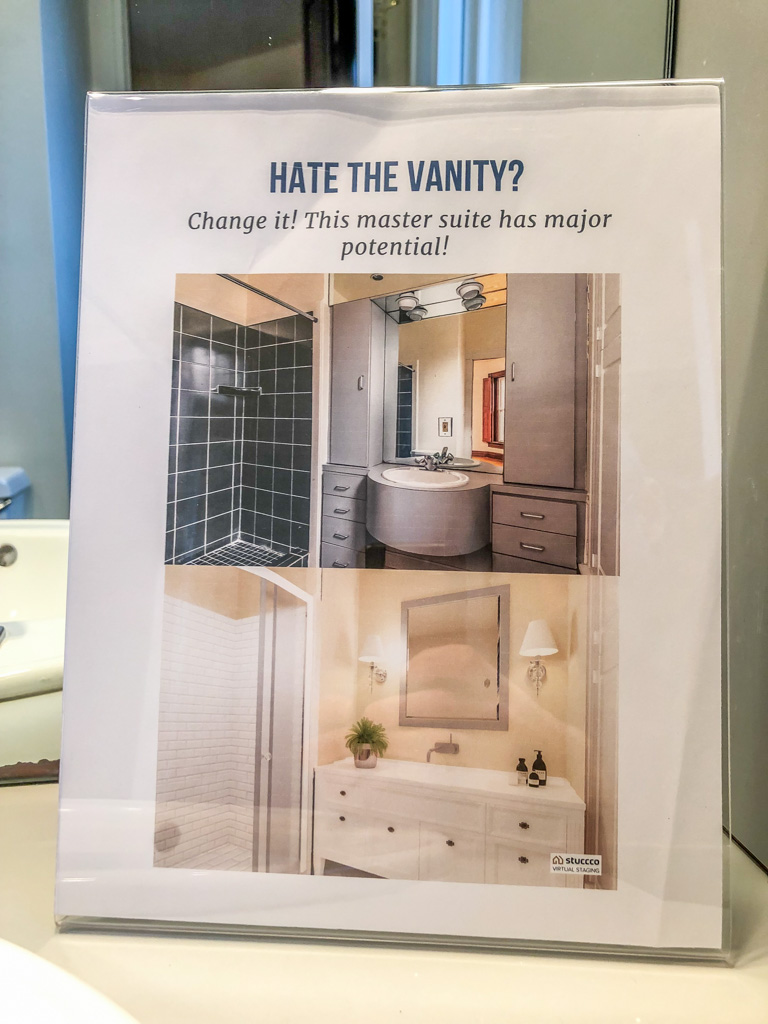 Other realtors have told me they printed their "after" designs out on poster board and put them on an easel like this...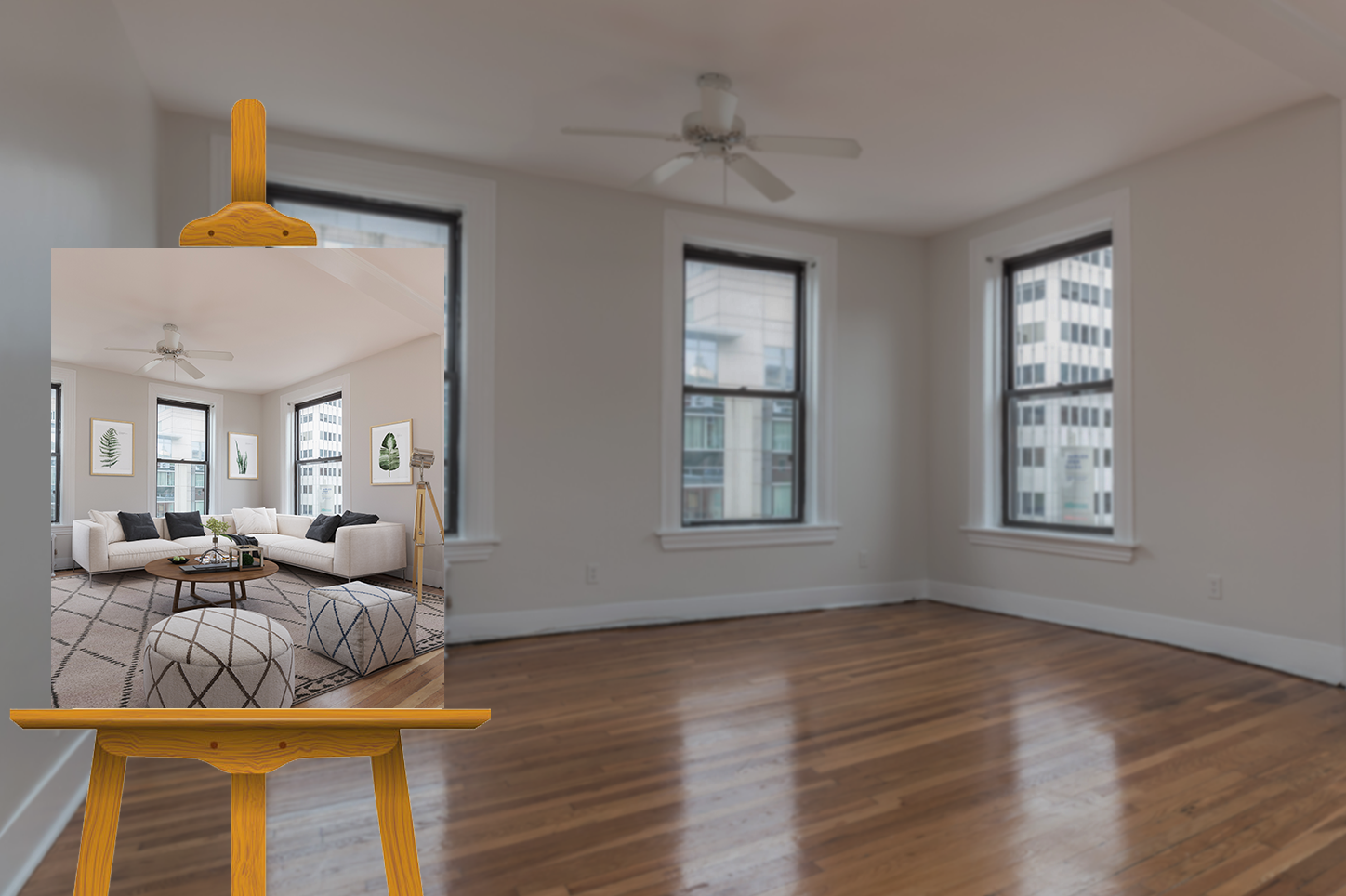 These are genius marketing moves. It's exciting to hear how helpful these visuals are and how savvy realtors are using them to paint a clear picture to prospective buyers what's possible with the help of a few well-informed design modifications.
I hope this story helps inspire you. It's an entirely new tool in your toolbox that you can use the next time you find yourself selling a property that needs a little design help.
If you've got a property that's a fit for this right now, you can
place a virtual staging order here.
Or, if you have any questions at all, give us a call (1-833-788-2226). We're here to help!
If you enjoyed this article, we think you'll enjoy Stuccco, where you can get any room professionally designed in as little as a day. Learn more below:
​
Share this story: